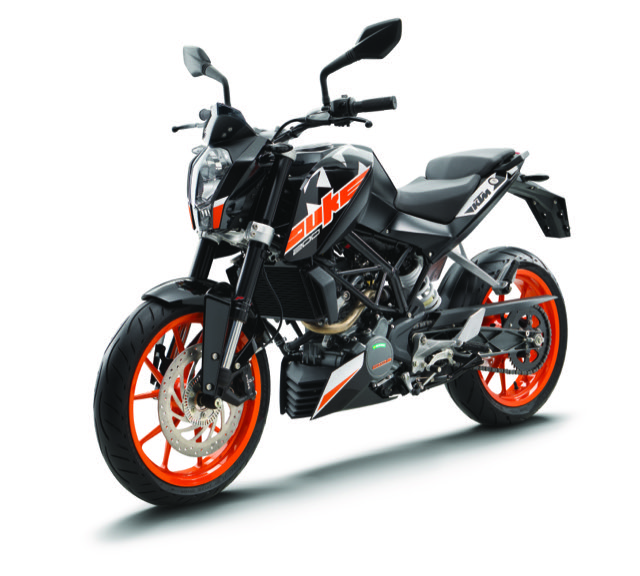 KTM have announced that the 200 Duke is now available with ABS in a move that shouldn't surprise anyone unless you've been living under the proverbial rock. ABS is going to be compulsory by April 2019, and KTM India have been a bit proactive in ensuring that this braking tech is available to their Duke 200 customers from now itself.
In order to make it happen, they have announced the launch of the KTM Duke 200 ABS at Rs 1.6 lakh (ex-showroom), which is a premium of just over Rs 8,000 from the standard, non-ABS version of the Duke 200. KTM India say that ABS is active on only the front wheel, despite the fact that you can see a speed sensor on the front and on the rear wheels in the press pictures you see in this article, and has been developed by German component makers Bosch. It should add some improved stopping power to the 25 PS producing Duke 200, and this move means both the 390 Duke and the 200 Duke now come equipped with this advanced stopping aid. Everything else on the younger street naked Duke though remains exactly identical to its standard version.
Speaking regarding the launch of the KTM 200 Duke ABS, Amit Nandi, President (Probiking) at Bajaj Auto Ltd. Said, "With the addition of ABS our customers will now have a choice of both ABS and non-ABS versions on the KTM 200 Duke."
Of course, as we said earlier, this choice won't last for long as all bikes over 125-cc will have to sport ABS come summer. So expect more and more manufacturers to make similar announcements as the fated April 2019 date draws nearer.