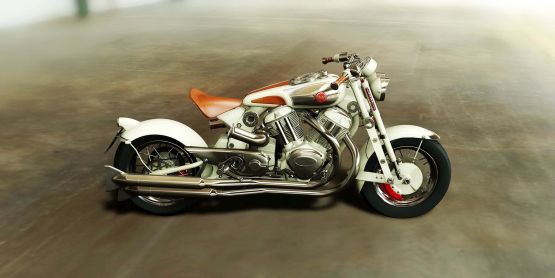 After lying dormant for years, the Matchless Motorcycle brand springs back to life, introducing the Matchless Model X Reloaded – which infuses modern technology with the iconic design of the 1929 Matchless Model X.
Not much can be said about the Matchless Model X Reloaded, but from the little that has been revealed, the bike will have an S&S X-Wedge, V-twin motor, with 1,916cc of displacement, which is said to produce around 100 PS and 157 Nm of torque.
The highlights in the new Matchless Model X Reloaded are a dual set of foot controls – where the foot controls in the front sport a normal cruising position, while a rear set of foot controls is used for a more aggressive riding position. The saddle as well as the handlebar can be adjusted according to ones riding position as well.
The other highlight is the front and rear brakes, which apparently sport a 12-piston and a 6-piston caliper unit respectively and according to the company, the bike's frame is made using "multiple sheet metal" which may serve as an oil reservoir.
The price and other specifications have not yet been revealed, but closer to its expected launch in November 2014 at the EICMA, more details should surface about the re-incarnated beast.
Story: Ryan Lee