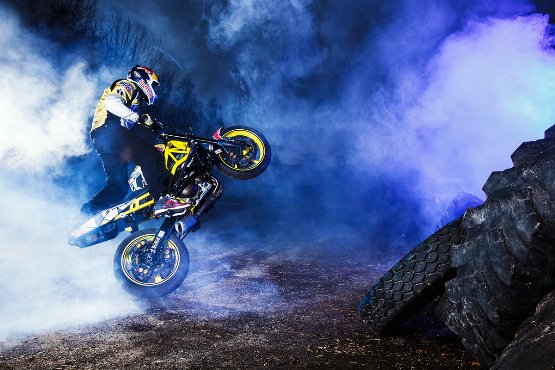 The anticipation for the amazing India Bike Week (IBW) festival's 2015 edition is building up as the Groundhog Day – 20th February 2015 draws closer. The organisers have decided to ramp up this anticipation by a few notches through an eight-city course where the spotlight will be well and truly focused on Red Bull's star stunt rider, and Stunt Riding EuroCup champion – Aras Gibieža. If you wish to be a part of the event, and witness Gibieža's extreme exploits first-hand, then make your way to one of these cities on these dates:
Chandigarh – 14th January           Pune – 25th January
Jaipur – 17th January                    Mangalore – 29th January
Ahmedabad – 20th January          Coimbatore – 1st February
Surat – 22nd January                    Kochi – 4th February
This video of Gibieža should give you a pretty good idea of what this young stunting superstar is capable of:
The young Lithuanian stunt prodigy is the lead performer, he isn't the only attraction on display as far as this tour is concerned either, because IBW are bringing a whole host of signature attractions to these nationwide events. So bike fans from in and around these cities, you'd better mark these dates out because IBW On-Tour promises to be an action-packed prelude to what should be a scintillating India Bike Week 2015.
Story: Harket Suchde
Images: Red Bull / IBW