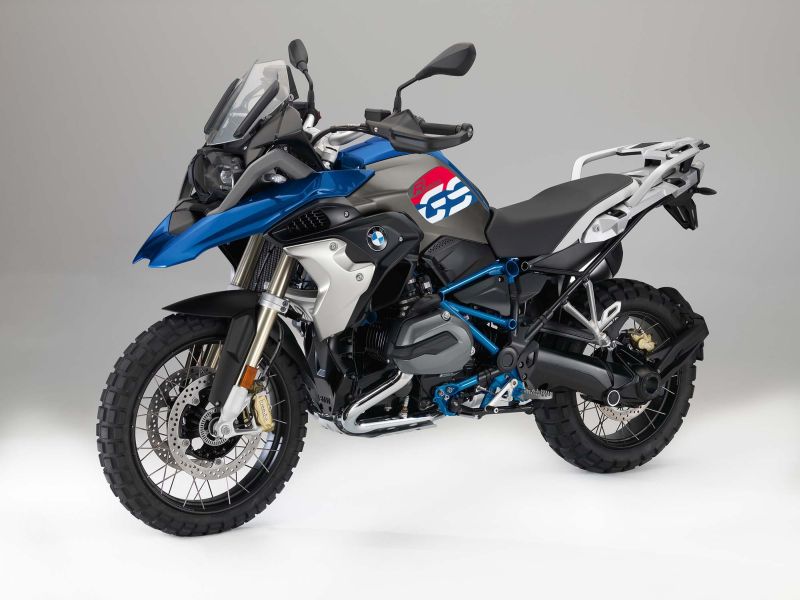 BMW have upgraded the R 1200 GS and thrown in some interesting variants into the mix.
The R 1200 GS has always been a well-known name among adventure-touring and off-road enthusiasts. Today, these select group of people get to sing "Hallelujah" because BMW have decided to upgrade this amazing machine and introduce a few variants as well.
The new model will turn out 125 PS at 7,750 rpm and 125 Nm at 6,500 rpm – familiar numbers from what is now a Euro 4-compliant engine. This can be credited to a new catalytic converter and changes to the ECU. Physical changes include a redesigned front fender with winglets that cut the air and deflect it around the rider more precisely. The radiator, cooling ducts and air intake have also received similar treatment. A judder damper has been added on to the transmission output shaft. This makes shifting through the gears an easier task than before.
The most notable feature on the electronics side is the 'Riding Modes Pro' option which offer four ride modes: Dynamic, Dynamic Pro, Enduro and Enduro Pro. It also comes with Dynamic Traction Control and Inertia Measurement Unit (IMU) which regulates the power that goes to the rear wheel. Riding Modes Pro also includes Hill Start Control and ABS Pro. This bike also comes with a self-leveling suspension that proves to be extremely useful when ridden over uneven terrain. BMW also offer "Rain" and "Road" as standard in conjunction with Automatic Stability Control for optimum traction.
BMW Motorrad have also released several model variations to the R1200GS, the most eye-catching one being the BMW R1200GS Rallye that is featured here. It is completely off-road focused with its sporty windshield, frame and radiator guards, improved foot pegs and spoked wheels with studded tyres as an option. Feast your eyes on some amazing pictures of the BMW R1200GS Rallye.