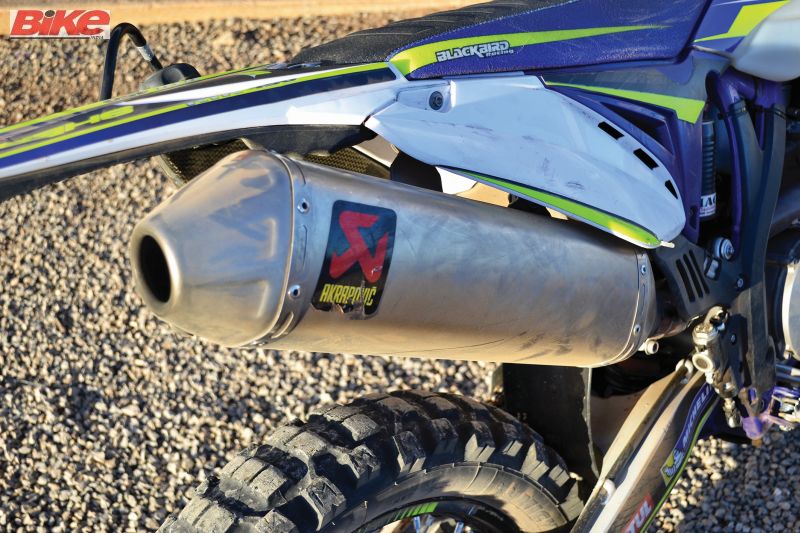 I am used to tarmac and going off-road is a completely different ballgame. Where I am used to having the tyres glued to the road the RTR 450, with its impressive 21-inch off-road wheels in front and 18-inch rear ones, claws through the gravel, stones, and pebbles with its tail slipping and sliding like a fish. And turns are equally exciting. Feed gas and the rear slides out aggressively. Let go of the throttle and you're in for more trouble. And God help you if you happen to even tap on the front brake!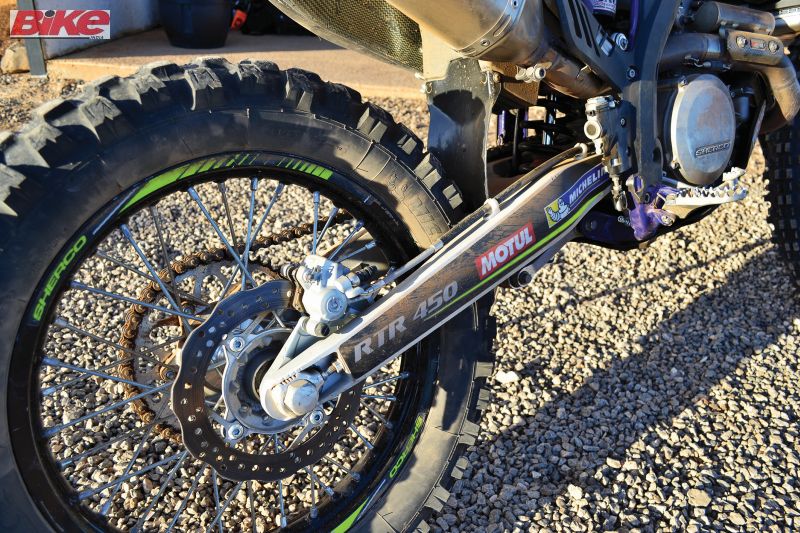 Both the nature of the bike and the track are very different from what a city-dweller like me is used to. With every passing lap on the Fontcouse rough terrain, however, I started to understand what the bike was trying to communicate. So I began to ride with my weight off the seat and knees bent to take in the undulations. Instantly, my speed on the track also went up quite a bit. And, believe it or not, I started to enjoy negotiating the turns as I maintained the throttle input and opened the gas a bit to help reduce the turning angle and facilitate faster exit.
Sherco haven't shared the power output of the Baja RTR 450 till the time of going to press. My estimate is about 50 PS, because the Dakar bike, which is based on this, produces close to 60 PS. The enduro comes with a six-speed gearbox but I hardly got an opportunity to shift above third.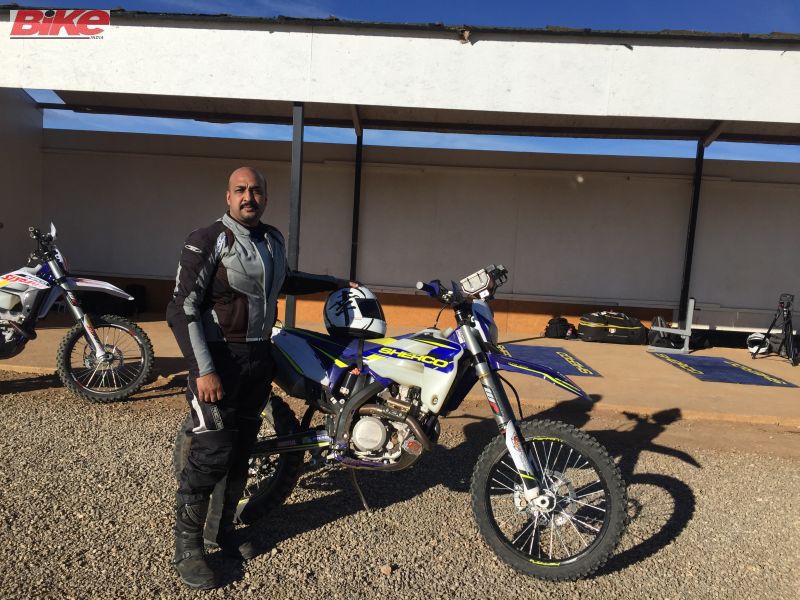 By the end of the day and after many laps, I didn't have much energy left. Next morning I discovered many new muscles in my body, which were aching unbearably with all the off-road riding. This shows the core strength of the motocross riders like Aravind KP who will be participating in the forthcoming Dakar 2017. He has to ride much faster Dakar bikes, in extremely severe weather and on demanding terrain… and that too for close to two weeks at a stretch. Elicits instant respect, doesn't it?