MV Agusta have announced that the MV Agusta Superveloce 800 will soon go into production. The production version will be called the Superveloce 800 Serie ORO.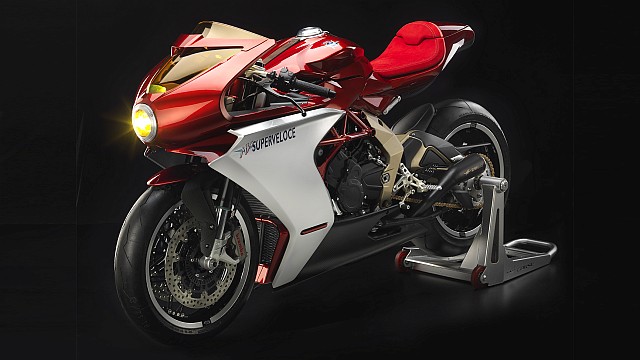 MV Agusta had recently showcased the Superveloce 800 at the Concorso d'Eleganza Villa d'Este in Italy and it bagged an award in the Concept Bike Class. Adrian Morton, Design Director of MV Agusta/ CRC (Castiglioni Research Center) and responsible for the styling of the MV Agusta Superveloce 800 said that winning the award for Concept Bike Class was a huge satisfaction which was a reflection of the dedication, passion and energy they dedicate to every motorcycle.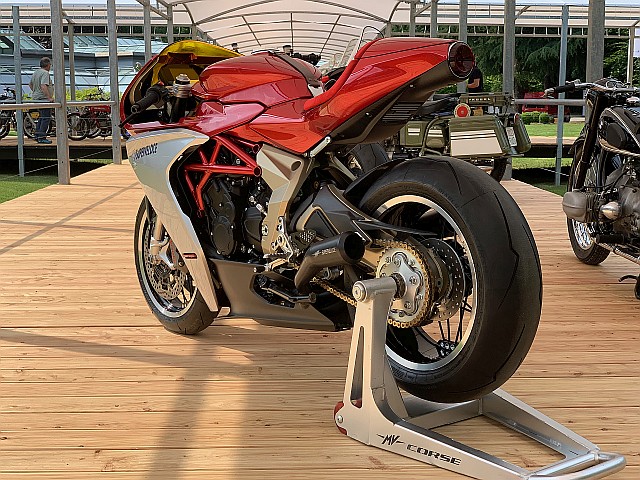 A video just went up on MV Agusta's official Instagram stating that the bike will now be available for pre-order. The bike which was showcased had a silver and red carbon-fibre fairing. Seen just at the edge of the fairing is the steel trellis frame. The bike reminds us of old racing machines as the front fairing is crafted beautifully to fit in the windscreen and round headlight, which itself has an old-school yellow tint. The black and gold components on the Superveloce 800 contrast the red and silver, making it stand out. The bike will have a retro design that pays homage to the brand's motorsport legacy. It seems to be a tribute to the 1966 MV Agusta 500 Three that was the bike used by none other than the great Giacomo Agostini in his racing career.
The motorcycle will come equipped with a 799-cc inline three-cylinder engine producing 148 PS with a counter-rotating crankshaft that is mated to a six-speed gearbox and an iconic triple-exhaust system, where two mufflers stick out on the right and one pokes out of the left side. MV Agusta is now offering the Superveloce 800 Serie ORO for pre-order on their official website and dealerships, and delivery for the first 300 units is to be expected in March 2020.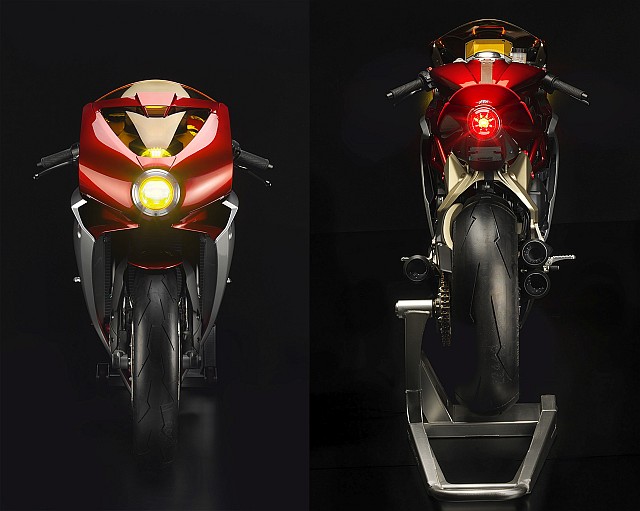 The launch of the Superveloce 800 Serie ORO will be accompanied by official merchandise from MV Agusta, which will include helmets, jackets, backpacks and other items. We can't wait to get our hands on the Superveloce 800 Serie ORO to tell you all about this stunning motorcycle.
Story: Azaman Chothia