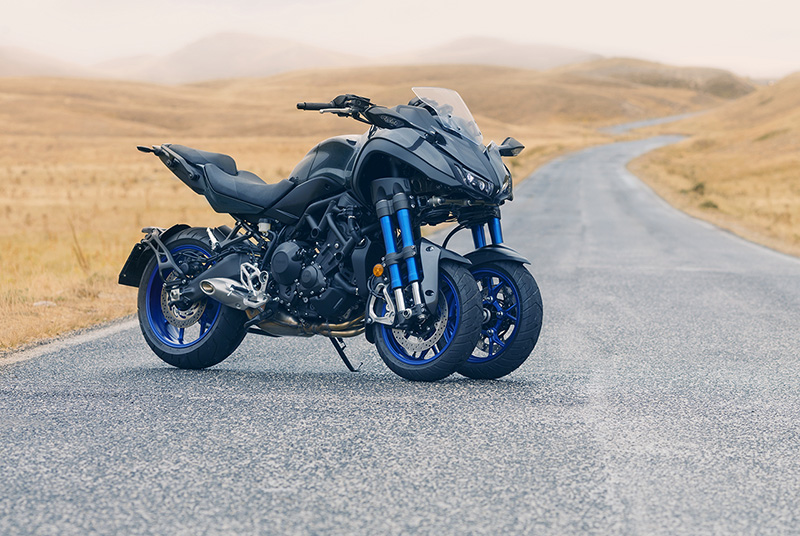 The aggressive-looking three-wheeled machine has been confirmed for production by Yamaha Motor Japan.
It's not every day that you see something so out of the ordinary make big headlines, but Yamaha have managed to do just that with their latest creation, the Niken: a three-wheeler styled to represent the aggressive-looking MT series. The Niken, which roughly translates to 'Two Swords' clearly show Yamaha's big ambition to have a presence in niche segments as well.
At the last Tokyo Motor Show two years ago, Yamaha had shown a concept called MWT-9, which featured similar looking front-end, however, rest of the bike has changed quite dramatically. The biggest talking point of the Niken is its aggressive and futuristic looking front-end. The set of twin upside-down forks on each side hold two 15-inch wheels shod with 120/70 Bridgestone tyres. A closer look at the forks also revealed that the suspension is fully adjustable, however, the adjustment is mechanical and not electronic.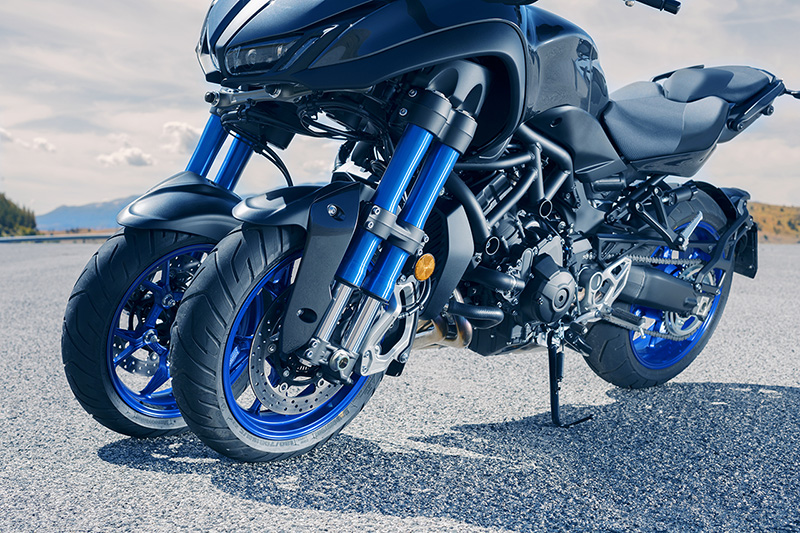 The small half-fairing, which is designed to look sleek and minimal, hides much of the complex steering mechanism and frame mounting points, keeping much of the system a tad mysterious. It looks awesome, nonetheless.
The rest of the 'bike' looks pretty similar to a conventional motorcycle, however, the most noticeable thing on the Niken, apart from the front-end, is the trellis-type frame that houses an in-line triple petrol engine, which most probably comes from the MT-09. Yamaha, however, haven't revealed any more details about the engine as the company plans to showcase the final version of the bike at the EICMA show next month in Milan.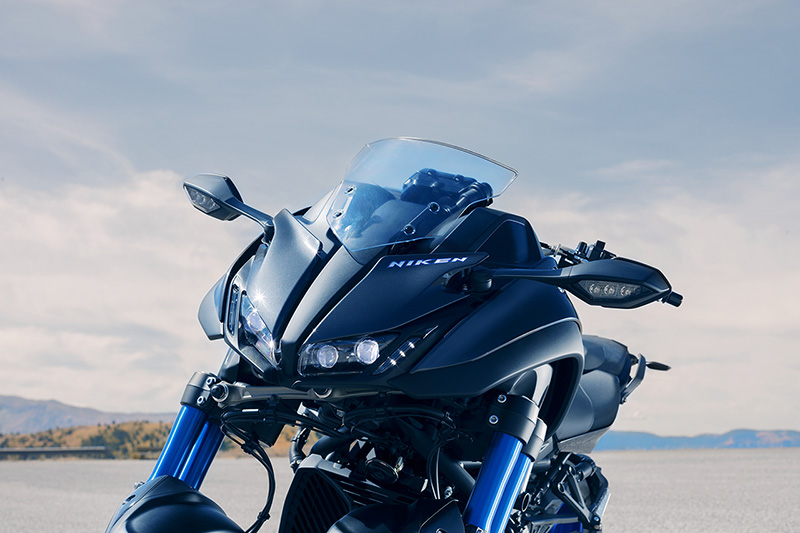 We are eager to learn more about the Niken and hope to see it, along with full specifications, at EICMA early next month. Watch this space for more.