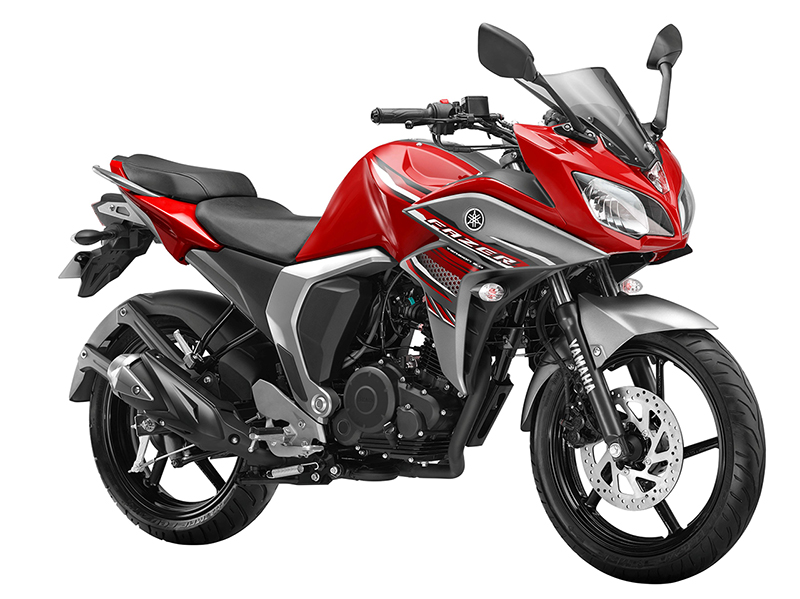 Gearing up for the festive season, Yamaha India launch new shades for the FZ-S and Fazer
To keep the buzz alive for the upcoming festive season India Yamaha Motor have launched new shades of their popular FZ-S and Fazer motorcycles. The FZ-S is now available in four new shades whereas the Fazer is available with three new colours. Apart from new paint job, Yamaha is also offering new graphics on these models.
Engine specifications and other features remain the same. The FZ-S, in new colours, is available at Rs 82,159 (Ex-Delhi) and the Fazer will cost Rs 87,305 (Ex-Delhi).
On the occasion of the launch Roy Kurian, VP – Sales and Marketing, India Yamaha Motor commented, "Since its launch, both the products have gained immense popularity amongst customers, especially youngsters. It has been our constant endeavor to bring further excitement and variety for our style conscious customers. The launch of new color variants of FZ-S Fuel Injector version and FAZER Fuel Injector ver
sion are in line with our promise to constantly delight our customers and it is a clear illustration of how the market has responded to our bikes. The core concept of FZ-S Fuel Injector version and FAZER Fuel Injector version remains the same, with these new colors we strive to continuously interact and excite our target customers."