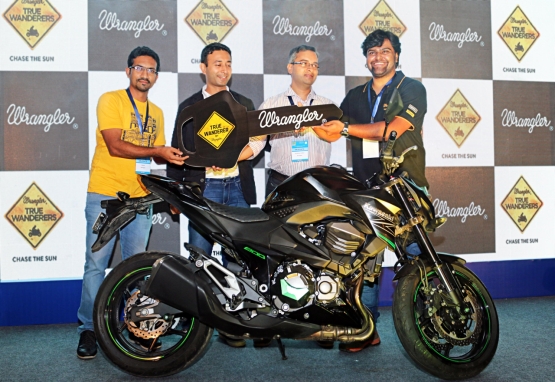 True Wanderers 3.0 is an event organized by Wrangler wherein, people fond of motorcycle touring get an opportunity to embark on a week-long adventure packed journey across India.
A selection panel of biking experts selected 10 riders to participate in the True Wanderers 3.0 challenge, which kicked off on April 2014 from respective Wrangler outlets across the country. Styled in Wrangler's Sun Shield T-shirts and Silver Shield Denims the 10 True Wanderers set out to conquer their dream. The riders shared their experience through pictures, videos and stories about each day's adventure on www.truewanderers.com on the basis of which the winner of the challenge will be declared.
At the end of the trip, the panel of experts reviewed each of the rider's week-long experience and crowned Om Vaikul from Mumbai as the Ultimate True Wanderer 3.0. Well, Om also got the key to a Kawasaki Z800 superbike to further fuel his passion for motorcycle touring. Deepak Gupta and Sachin Gupta from Delhi were runners-up for the Wrangler True Wanderers 3.0 challenge of 2014.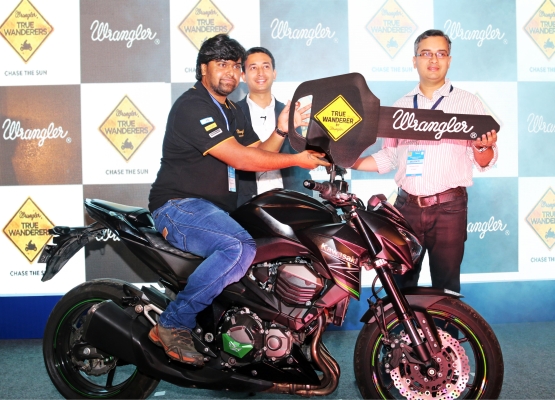 Story: Ryan Lee