The launch of the TVS Ronin took place in Goa amid heavy downpour. Even in those conditions, my colleagues confirmed that one thing was clear: the motorcycle had potential and had it not been for the rain, they would have had a good ride on Goan roads.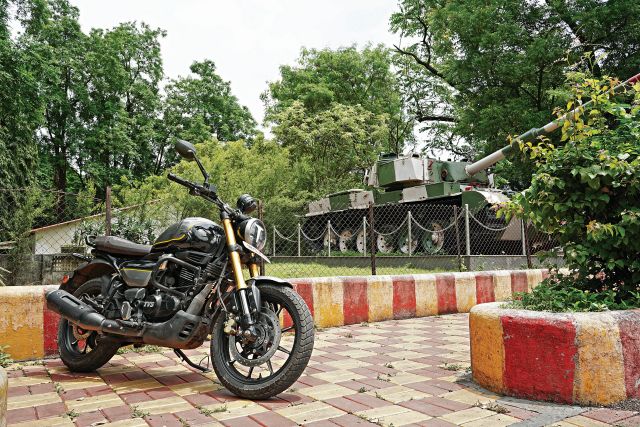 A month later, a road test in more favourable surroundings proved our assumptions correct because this motorcycle impressed us with its refinement and handling. The long-term unit took a while to arrive but it is finally here and we have begun putting it through the tough long-term test comprising the everyday grind.
When we received the Ronin, it had already clocked about 6,700 kilometres, yet it showed no sign of it at all. The styling was something that did not find favour with many and, to be honest, I do not know what to make of it yet but I am currently enamoured by just how easy it is to ride and use on a daily basis. Since the seat height is lower than those of most motorcycles, it is easy to get astride this motorcycle and the wide seat has enough room and padding to keep me comfortable even when I have to face traffic congestion. In the following reports, you will find out how the Ronin has contributed to making my life easier. It may even inspire me to set out on long rides. I hope to find out soon enough.
Story: Shailesh Chodankar