We had an opportunity to test the TVS Eurogrip ETORQ tyres especially made for electric scooter.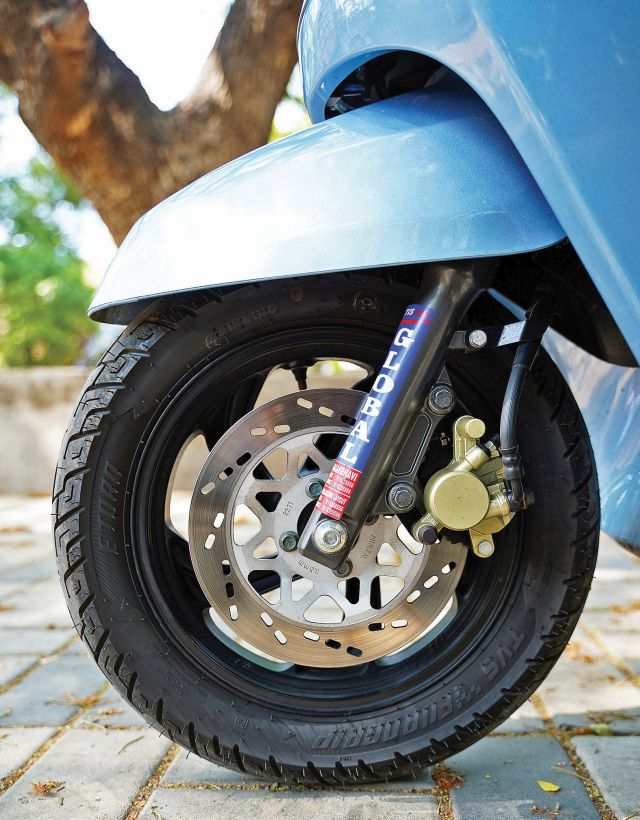 Story: Vaibhav Kashyap
Photography: Apurva Ambep
The TVS Eurogrip "ETORQ" tyres have been made exclusively for electric scooters and we received a set to test. We shod a TVS iQube S with them and went for a spin on all our favourite test routes in Pune.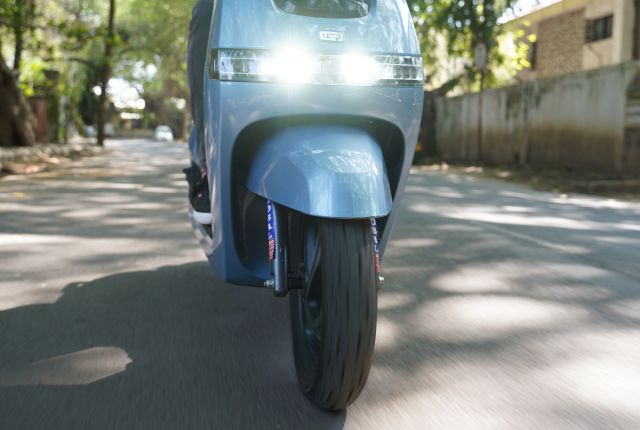 TVS Eurogrip claim that ETORQ tyres have been made specifically for electric scooters with low rolling resistance. In the real world, it is almost impossible to ascertain exactly how much difference it would make, for the effect is almost negligible. In keeping with the manufacturer's recommendation, I maintained a tyre pressure of 24 psi at the front and 32 psi at the rear. Both tyres are 90/90-12 in size and tubeless and fit well on both the front and rear of the scooter because that is also the recommended tyre size for the TVS iQube S. These tyres look robust and their optimized pattern gives them a somewhat modern appearance.
Scooters in India are regarded as dependable machines for their large storage and easy rideability. However, the riding experience can quickly become uncomfortable and even dangerous in the absence of the right set of tyres. TVS Eurogrip claims that these tyres have been optimally designed for varying Indian terrain and weather conditions. Although they are meant specifically for urban use, riding the scooter over some off-road patches demonstrated that these tyres are also capable of handling dirt and gravel when needed.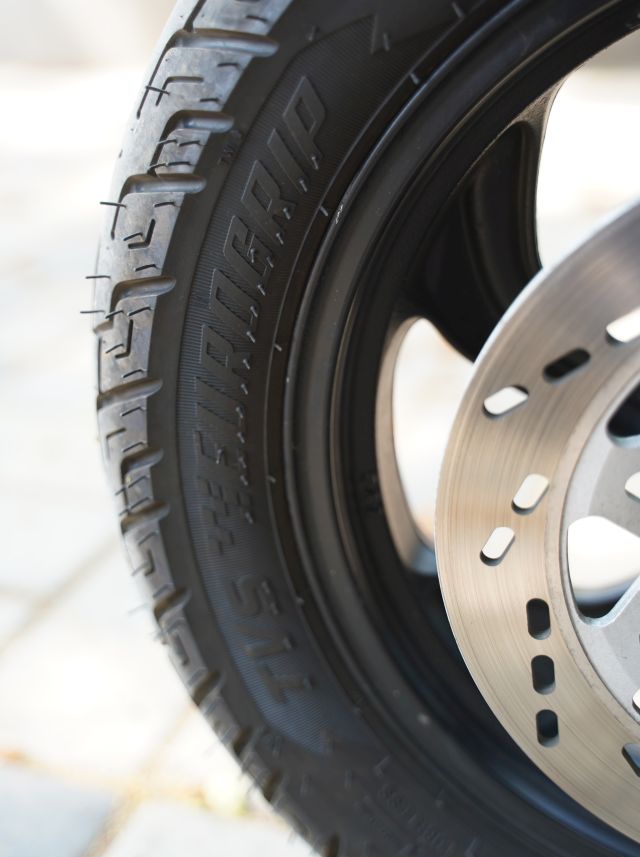 Riding on a wet surface can be challenging, but these tyres eliminate that uncertainty by offering ample grip in wet conditions. They performed well in such conditions as compared to the stock tyres the iQube S comes shod with. When it rains, roads tend to become slippery and hazardous, making it difficult for riders to remain in control of their scooters, but these tyres offered optimal grip on the road, thus reducing the risk of slipping or skidding. The grooves in the ETORQ's tread pattern are fairly deep and they enable the tyre to disperse more water efficiently, which translates into improved grip.
The TVS ETORQ tyres come with a dual-compound construction for added durability, comfort, and longevity. This also enables the rider to have better control over the scooter, which can be beneficial in emergency situations. I felt confident while wending my way through congested traffic and when immediate braking was required. Furthermore, these tyres have neither suffered a puncture nor been snagged by a nail, which is rather impressive.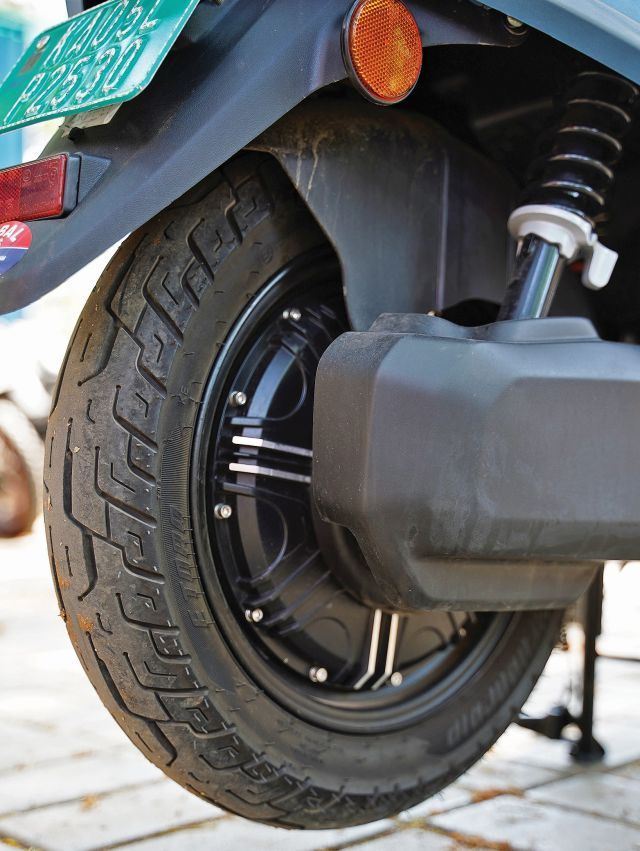 TVS ETORQ tyres are priced at Rs 1,629 a piece, which is about Rs 500 more expensive than the stock tyres available for the TVS iQube S. In conclusion, they are an excellent choice for anyone looking to improve his/her electric two-wheeler riding experience. Their noteworthy attributes include a good ride quality, excellent grip in the wet, and durability. These tyres facilitate a smooth and safe ride, making them a reasonable purchase proposition for all electric scooters.