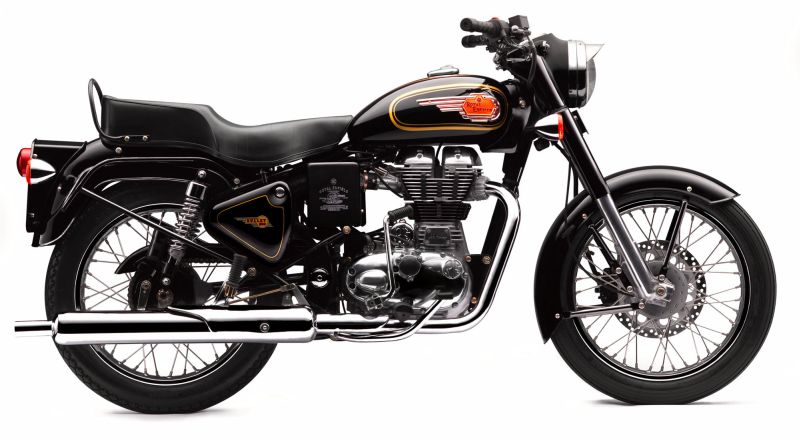 Open first flagship store in Sao Paulo, Brazil.
Royal Enfield have grown exponentially over the last few years, and after setting up Royal Enfield North America in 2015, their first direct distribution subsidiary outside India, the company has now aggressively entered the Brazilian market with a stand-alone flagship store in Sao Paulo. The newly-formed subsidiary, Royal Enfield Brazil, will sell bikes to dealers and also conduct all front-end development and support activities, including marketing and aftersales, to ensure the growth of the brand in the region.
The Brazilian market will have access to three popular Royal Enfield models, the iconic Bullet 500, the retro-styled Classic 500 and the Continental GT café racer powered by the 535-cc single-cylinder engine.
Speaking at the launch of Royal Enfield Brazil in Sao Paulo, Royal Enfield President, Rudratej Singh said, "We are delighted to be formally entering Brazil, and are able to offer our motorcycles to a whole new group of customers, that will enable us to realise our competitive potential in the fourth biggest motorcycle market in the world. We see a huge opportunity in Brazil that has a hugely underserved mid-sized motorcycle market with a massive commuter base. With motorcycle enthusiasts in Brazil waiting to upgrade to simple yet timeless and evocative motorcycles, Royal Enfield with its authentic British pedigree will be able to provide an excellent alternative with an accessible cost of ownership. In the coming years, Brazil can become one of our bastion markets outside of India and help us become a leader in the middle weight motorcycle segment globally"
With a compounded annual growth rate of over 50 per cent over the last six years, Royal Enfield have become one of the most profitable brands in the world, and with this move into Latin America expects to ramp up production from the 660,000 units they sold last financial year to 900,000 by the end of 2018.