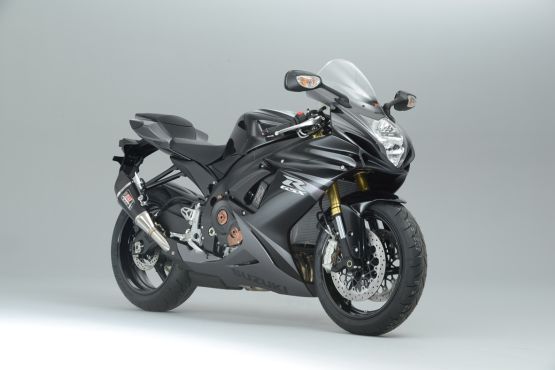 Japanese power brand Suzuki in association with exhaust system giants Yoshimura will roll out a limited number of only 25 black GSX-R 750 Yoshimura packages for the UK market.
The all-black special edition variants will be solely for the UK market as revealed by the head honchos at Suzuki. The company have also revealed that these Yoshimura special editions will only be sold on a first come, first served basis.
Priced at £1,200 (Rs 1.09 lakh), this special package include a black carbon-fibre Yoshimura R11 exhaust system, bronze allow 'Yoshi' case saver kit, steering stem nut, oil filter plug and timing inspector cap. What's even more appealing is that all 25 units will also sport black 'Yoshi' bar ends and rear paddock stand bobbins. Other Suzuki genuine parts offered include a double-bubble windscreen, rear seat cover, tank protector and fuel cap trim.
This one-of-a-kind special edition GSX-R package is one for only true-blue Gixxer aficionados.
Story: Sayem Syed