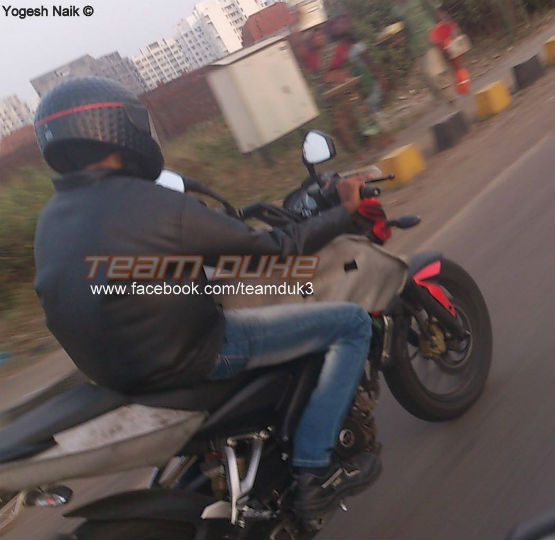 Images of an as yet under wraps Pulsar drawing inspiration from the 200NS being put through its paces on the streets of Pune in and around Bajaj's Akurdi plant have emerged. These images hint at the imminent arrival of a new down-scaled version of the indomitable 200NS, most likely in the form of a return to Pulsar's 180 bloodline.
This new look NS appears to sport a liquid cooled engine, and will, in all probability, come equipped with the same 4-valve, triple-spark plug engine system that has made the 200NS stand out in the Indian market. The images also indicate that the bike will come equipped with a mono-shock rear suspension and a matte finished plant.
With the RTR 180 pushing hard in the two horse race within this segment, it'll hardly be a surprise if Pulsar pull out another impressive reboot to challenge for the 180cc crown. Although the identity of this bike is still up in the air, if it does in fact materialise as the new avatar of the illustrious 180, Pulsar fans across India will be chomping at the bit to take it out for a spin.
Story: Harket Suchde
Images Courtesy: Team Duke – Facebook Page