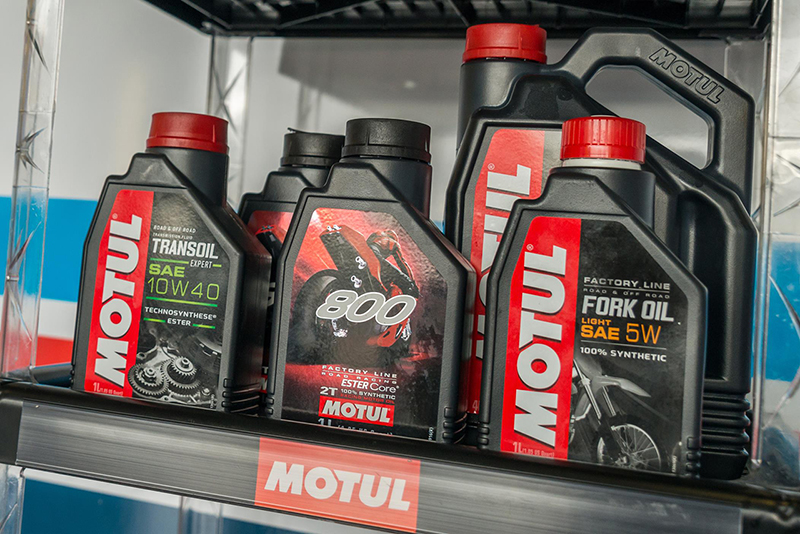 Motul, one of the most prominent names in the world of automotive lubricants, recently entered into a partnership with Suzuki GB PLC. Under this new multi-year commercial agreement, Motul lubricants will be "Officially Recommended" by Suzuki Great Britain for all their automotive, motorcycle, and marine products. Motul, have been actively developing lubricant products for cars, bikes, marine engines and gearboxes and, since Suzuki's portfolio includes all the aforementioned products, the partnership seems like a perfect deal for both the companies.
Motul also work with a lot of racing teams at world and local championships levels and much of their products come from the brand's racing expertise. This is helpful for Suzuki, who are known for making some really fun and fast mini and supermini cars along with a range of SUVs as well as some brilliant motorcycles and marine engines. This partnership will surely benefit Suzuki owners in Great Britain.
On this occasion, Michael Le-Flay, Suzuki GB Aftersales Marketing Manager, commented: "Suzuki GB PLC chose Motul as their preferred automobile oil supply partner as we recognised that both companies shared a common commercial architecture, along with a passion and enthusiasm that sees each company excelling in their respective fields. This is a perfect fit for us, as this agreement now recognises Motul as the official oil supplier for Suzuki car, bike, ATV and marine products in the UK. We've worked closely with Motul on various projects over the last 15 years and they're a great bunch of people to deal with. We are very much looking forward to working with Motul and together, developing a robust business strategy that will prove beneficial for both parties, including our own dealer networks".
Olivier Montange, Motul Executive Vice President Zone EuroMed, added: "Few manufacturers have the length and strength of the collaboration between Suzuki in MotoGP and Motul. Over these last three decades, Suzuki's engineers and Motul's technical experts have forged a deep-seated understanding and symbiotic working relationship, developing the perfect oils especially for Suzuki's engines. We are looking forward to starting this new automotive commercial relationship in 2018 with Suzuki GB."