If you notice, almost all Harley-Davidson bikes in India come with co-branded Harley-Davidson Michelin Scorcher tyres.

Sadly, these were not available in the after-market space. Once company the fitted tyres wears out, Harley-Davidson owner in India couldn't replace the company recommended Michelin tyres and had to opt for other brands.
Thankfully now, the Scorcher tyres have now been launched in India and are available at Michelin authorised dealers and even at some Harley-Davidson showrooms. Michelin and Harley-Davidson have been global partners since 2008 and this move is part of their global agreement. Currently, the Michelin Scorcher 11 and the Michelin Scorcher 31 have been introduced in India which are fitted as original equipment on Harley-Davidson Sportster, Dyna, V-Rod and Harley-Davidson Street motorcycles.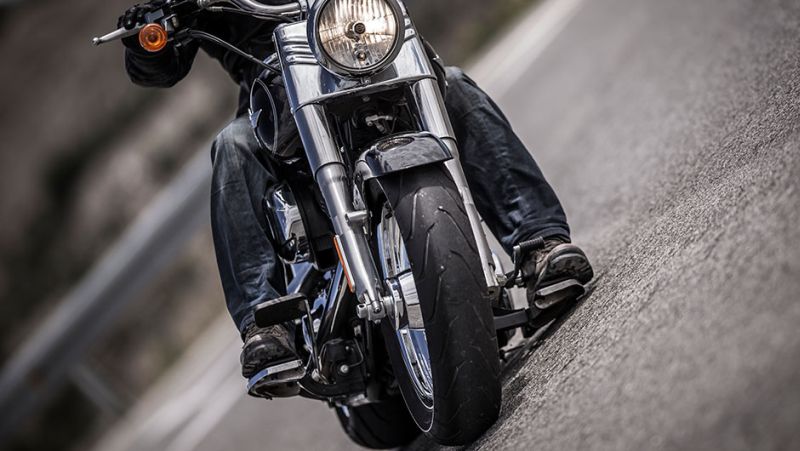 Pradeep G Thampy, Commercial Director – Two Wheels, Michelin (Africa-India-Middle East) said "We are very pleased to bring the Michelin Scorchers, specially designed and engineered for passionate Harley-Davidson riders in India. We always strive to bring best tyre technology products for the Indian consumer and are happy to make Michelin Scorchers available to a wide network of Michelin dealerships across India in the replacement market. With the inclusion of these tyres, today, our motor cycle tyre portfolio covers the widest possible range of leisure motorcycles in India."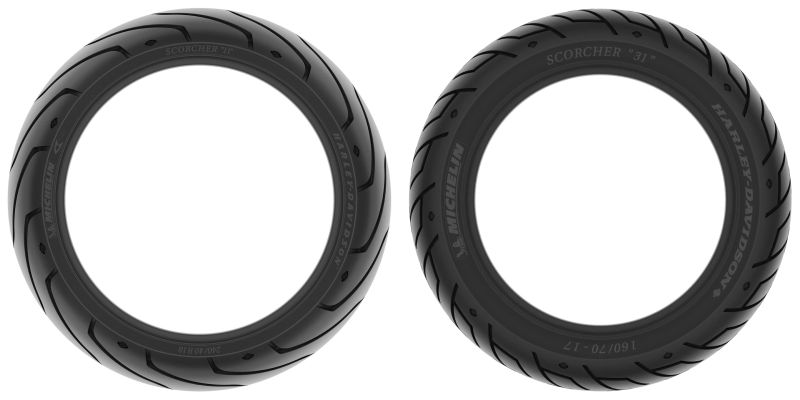 Michelin Scorcher 31:  Recently approved as accessory fitment for the Harley-Davidson Touring range including the Sportster and Dyna models, the Michelin Scorcher 31 claims to have three key attributes – grip, resistance to wear and manoeuvrability.
It comes with a tread pattern designed to improve road holding and facilitate the clearance of water. Its compound, that incorporates Michelin's latest generation synthetic polymers, is said to generate excellent grip, particularly on wet surfaces. In the bigger sizes, the use of aramid fibres guarantees robustness without increasing weight. These tyres come with the special Amplified Density Technology (ADT) which has a rigid, high-density carcass for enhanced agility and feedback, plus effective protection against punctures.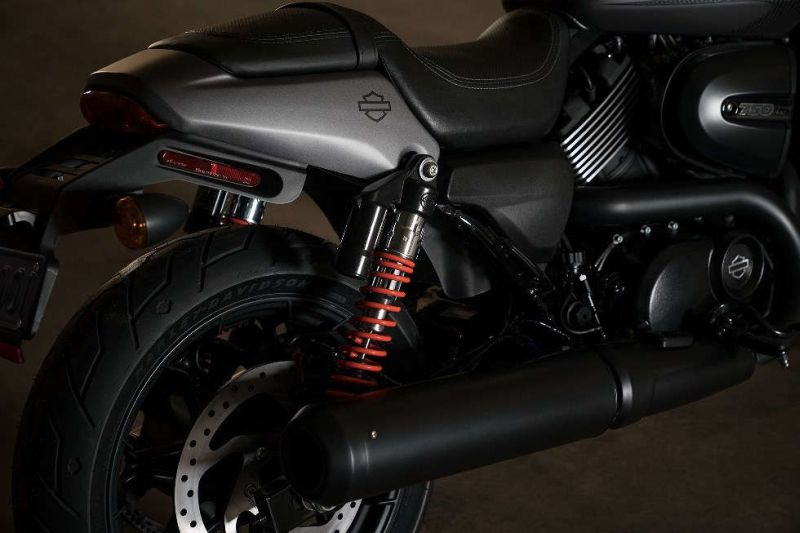 Michelin Scorcher 11: The first radial tyre intended for the Harley-Davidson Sportster SuperLow, XR 1200, V-Rod Muscle and Night Rod Special models, the Scorcher 11 drew its inspiration from the firm's Hypersport ranges.
Michelin says, "Its semi-slick tread maximises the contact patch with the ground, and aramid tread plies reduce weight while resisting centrifugal growth." While its profile ensures responsive performance and stability at high speed. Its compound features Michelin SRT (Silica Rain Technology) which promise to deliver optimum grip on damp or wet roads, as well as longer life.
Harley-Davidson motorcycle tyre sizes: