To help with the grievous situation facing our country right now, the Mahindra Group has recently committed Rs. 2 crore to the Maharashtra government to provide relief to those affected by the current drought situation. Maharashtra has been facing a severe drought with 15 districts and over 11,000 towns adversely affected by the lack of water and fodder for cattle. To help out as much as they can, Mahindra donated Rs. 1 crore to the Chief Minister's Drought Relief Fund. The balance amount of Rs. 1 crore will be spent by the company to conduct integrated drought resistance programs within Maharashtra which will involve water storage and agricultural practices. Now if only other manufacturers can do their bit to save the environment that we have left, maybe we will all live a bit longer.
Story: Rommel Albuquerque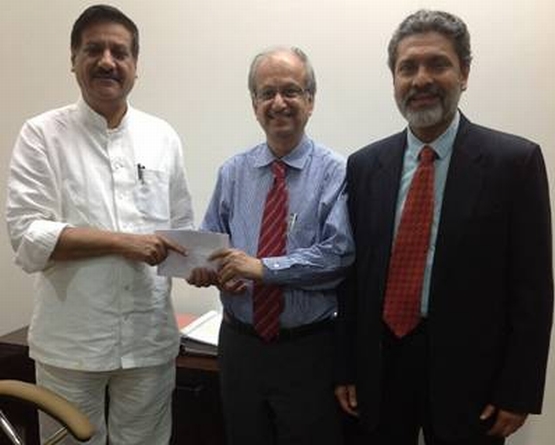 Left to Right: Mr. Prithviraj Chavan, Chief Minister of Maharashtra, Mr. Bharat Doshi, Executive Director & Group CFO, Mahindra & Mahindra Ltd. & Mr. Rajeev Dubey, President (Group HR, Corporate Services & After-Market) & Member of the Group Executive Board, Mahindra & Mahindra Ltd.