The KTM 1190 Adventure took no time in demonstrating to us that it possessed an unmatched combination of road-going performance and off-road ability as we rode it on a zigzag mountain road in the south of Tenerife recently. And it still had more of its versatility for us to experience as we rode on
Story: Roland Brown
It's a typical KTM experience — with a twist. I'm on a winding mountain road in the south of Tenerife, throwing a high-barred orange bike from side to side between brief bursts of arm-yanking acceleration from a flexible and powerful V-twin engine.
The factory lead rider I'm following is as fast as he's smooth and the pace is such that we could be on sticky-tyred Super Dukes or Supermotos. Except that barely 10 minutes ago I was skidding and sliding around on a dirt and rock-strewn hillside as the 1190 Adventure confirmed that it had plenty of its manufacturer's traditional ability on the dirt.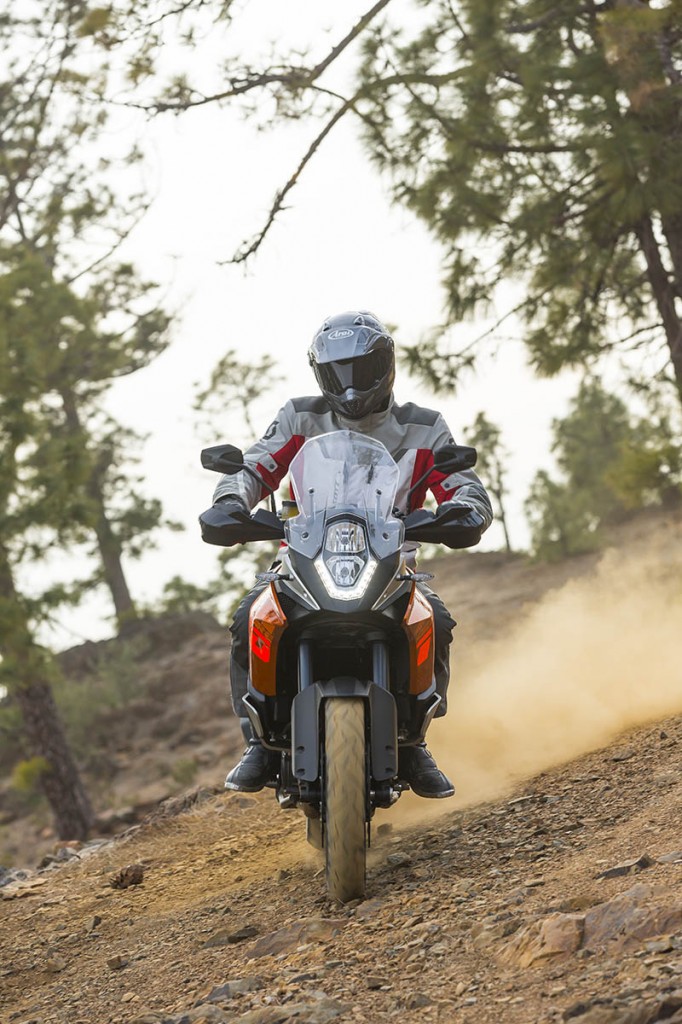 For one bike to have handled such different situations so effortlessly was hugely impressive. Of the growing ranks of large-capacity dual-purpose bikes, there was none that I'd rather have been riding on that dusty hillside, apart, perhaps, from one of its lighter predecessors (or the closely related, but more dirt focused new Adventure R). And on the road, only Ducati's Multistrada would have stayed with the KTM after even the first two bends and a straight.
Those contrasting blasts showed that the 1190 Adventure's combination of road-going performance and off-road ability is unmatched. And its demonstration of versatility was not yet finished. Twenty minutes after scratching down that twisty road, I was sitting at a steady 135 km/h on the motorway on a KTM whose wind protection, comfort, economy and fuel range were all improved and at a very high level.