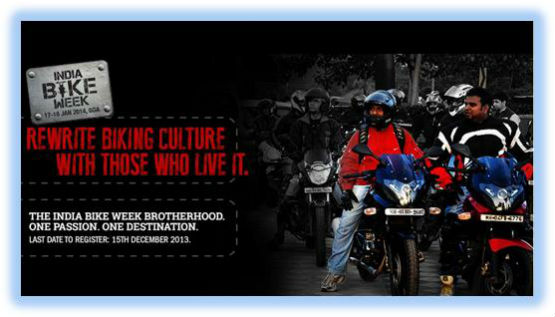 It's getting closer to the 2nd edition of India Bike Week, with the 17th and 18th of January 2014 officially announced as the days on which India's biggest celebration of the biking world will take place. Like last year, Goa is the venue for this year's event too, and it will be jam packed with entertainment, fun and of course thousands of thorough bikers from across the country.
Last year's event saw a total of 6,547 biking enthusiasts roll in from around the country, and this year the organizers anticipate a turn-out to the tune of 10,000 people. Round 2 of the India Bike Week is set to be bigger and better than ever before, and the countrywide Chai Pakoda Rides organised by IBW have set the tone perfectly for the main event.
First and foremost, India Bike Week is a celebration of the spirit of biking culture, but apart from that, it is also a festival that brings together a variety of other activities to make it an event worth remembering. This year, expect to see a return of the previous edition's flagship events; The MOD bike competition where customised bikes will be put up on display, and the India Bike Week bike build off, where bikes built from scratch in two distinct categories; chopper and open, will be put pitted against each other to see which design comes out on top.
Some of the other highlights of the show will include 3 music stages, A Freestyle Motocross (FMX) stunt show, two new bike launches in the form of the Harley Davidson Street 750 and Street 500, and the event will even have the 111.5 PS, 8-cylinder Radial Chopper on display, among other things.
Story: Harket Suchde