Duet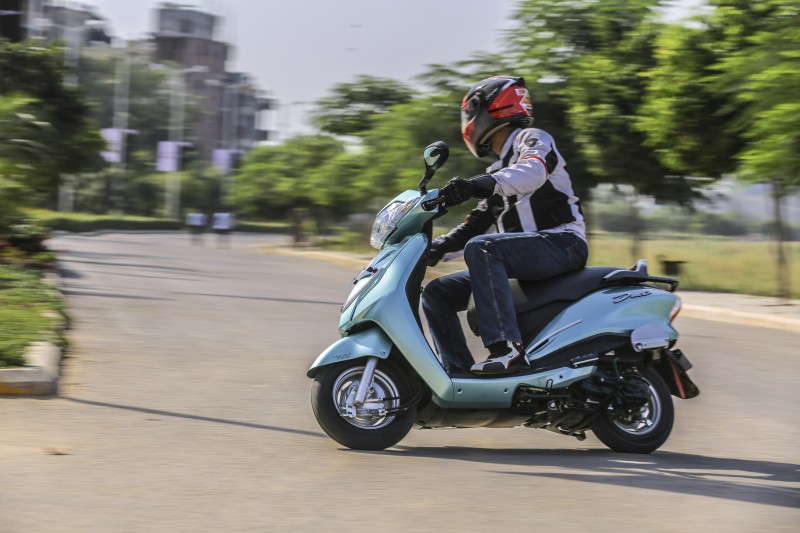 On the styling front the Duet does resemble the Activa quite a bit but there's just about enough in the design to make it stand out as a distant cousin rather than a sibling to India's largest selling scooter. Even though the Duet's platform is the same as that of the Maestro Edge, the former is a metal body scooter and, therefore, weighs six kilos more. Moreover, unlike the Maestro Edge, the Duet gets 10-inch wheels both at the front and rear.
Aimed at a different audience altogether, the Duet feels less sprightly than the Edge in spite of sharing the same engine. Part of it is definitely due to weight, which makes it feel slower off the mark. Otherwise, the engine continues to be as refined as it is in the Maestro Edge with similar power delivery.
What does differentiate the Duet from the Maestro Edge is handling. The Duet features a slightly sharper steering angle that also affects the scooter's wheelbase – the Duet's 1,245-mm wheelbase is 16 mm shorter than the Maestro Edge's 1,261 mm. Thanks to the shorter wheelbase and the smaller wheel size, the Duet is easier to flick. However, what I did notice was that at speeds beyond 55-60 km/h the Duet was certainly following the Maestro Edge when it boiled down to a question of stability.
Brakes are as good as on the Maestro Edge and you can shed speed from fairly high numbers without much drama. Like the Maestro Edge, the Duet also comes loaded with an impressive equipment list. Hopefully, Hero will price it well enough to help them improve their 13 per cent market share in the scooter segment.