Digades and Sygic introduced a new level of safety and convenience on the road for motorcycle riders with the introduction of an innovative head-up display.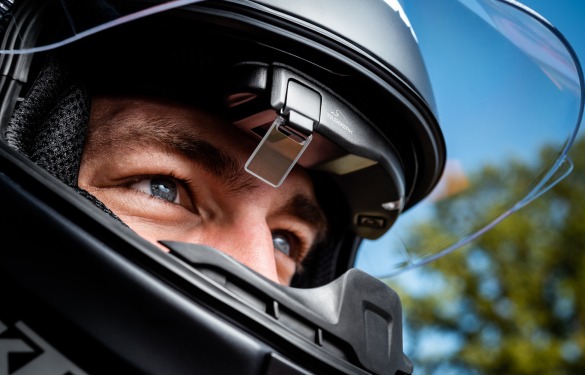 This technology leverages Sygic's Mobile Software Development Kit (SDK) to provide personalized routing and turn-by-turn navigation specifically designed for motorcyclists. With this in-helmet display system, riders can effortlessly keep their eyes on the road.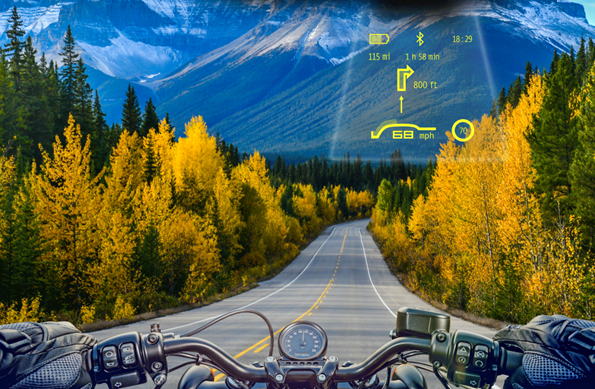 The device projects crucial information such as speed limits, actual speed, upcoming turns, and the time and distance travelled. It can be easily connected to a rider's smartphone via Bluetooth and boasts of an impressive battery life of up to 12 hours. Moreover, the system supports route import through GPX files or direct connection to the Calimoto app. By utilizing high-quality TomTom maps, the display offers personalized routing and concise turn-by-turn navigation, all packed into a compact format.

The Tilsberk head-up display can be effortlessly controlled through a dedicated app, offering riders the ability to customize the display, start a route, and access other essential features. Compactness and durability were of utmost importance, requiring the device to be mountable on a motorcycle helmet while withstanding different weather conditions and vibrations. Energy efficiency was also a crucial consideration to ensure the device's battery could power through an entire day's trip. Moreover, the developers prioritized safety by reducing the complexity of the displayed data, focusing solely on providing essential information to minimize distractions for riders.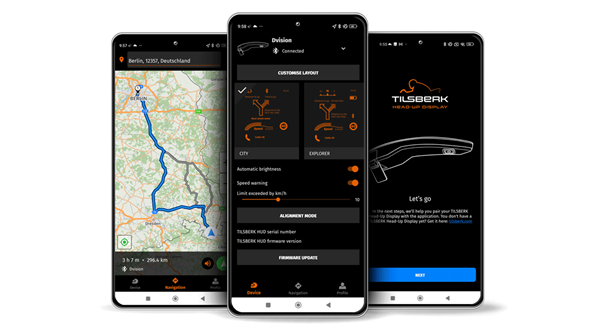 After over 7,000 hours of development, the Tilsberk head-up display has emerged as a compact and reliable device that revolutionizes motorcycle navigation and safety. With Digades and Sygic's collaboration, the future of motorcycle navigation is now within reach, bringing convenience, personalization, and improved safety to riders worldwide.