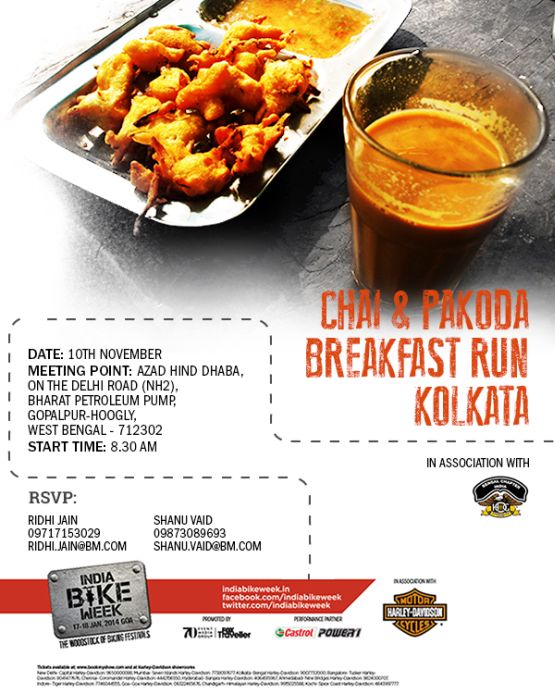 Bikers all around the country await with bated breath the third week of January 2014, as it will be India Bike Week (IBW) 2014 time! 17-18 January is when hordes of bikers will set the sunny beaches of Goa alight with their glorious wheels, with lots of fun and frolic too.
Celebrations though begin nearly two months in advance with the popular "Chai and Pakoda Breakfast Run" coming to the City of Joy – Kolkata – this Sunday. Riders will converge at the Azad Hind Dhaba on the Delhi Road (NH2) in Kolkata at 8:30 a.m. for a fantastic opportunity to mingle with other bikers as well as the people working behind the scenes of IBM 2014 over breakfast. Organisers will also share details of the events to look forward to at Goa, and will sell discounted tickets for IBM 2014 too – just Rs 2,700/- for men and Rs 2,500/- for women (cash only).
Bike India is a partner for IBW 2014 and we urge our followers and other enthusiasts to be there at Kolkata and later at Goa too – it will be epic!