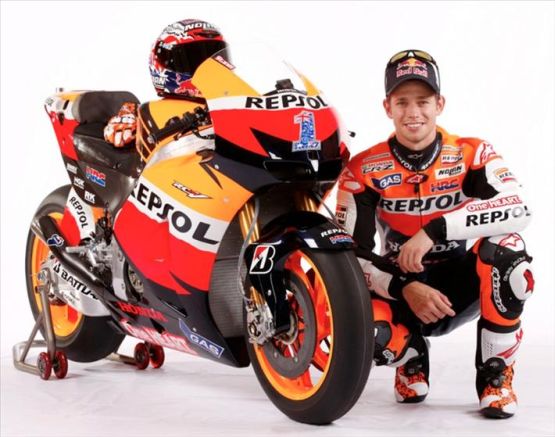 Two-time world champion Casey Stoner will be testing the new 2014 RC213V prototype bikes at Honda's iconic Twin Ring – Motegi circuit in August, as per MCN reports. The Australian racer who bid adieu to the sport last year at Valencia, will soon be reunited with his former team for 3 tests in Japan.
While testing the 2014 RC213V, Stoner will also lays his hands on the production racer Honda plans to offer to non-MSMA teams for the 2014 season. Throwing light on this epic reunion, Cristian Gabbarini, Stoner's former crew chief and an integral part of the current Repsol Honda team has revealed to MCN, that the new RC213V will have the exact same setup like Casey Stoner's MotoGP championship winning machine of 2012.
Rumor mills making the rounds are in full swing as the Australian is set to undertake these tests at Motegi, but MotoGP enthusiast will be aware that both Honda and Ducati would like to sign Stoner again. Whatever be the case, we are delighted to see Casey Stoner back on a Honda MotoGP bike.
Story: Sayem Parvez Syed