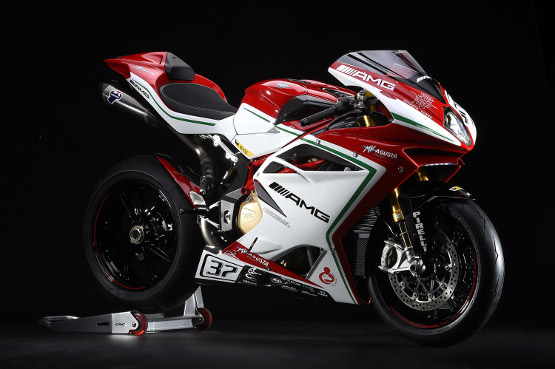 F4 RC
The exotic Italian bike-makers are all set to enter the Indian market. We are the first to report it
Italian bike-makers, MV Agusta, are renowned all over the world for creating some of the most exotic looking sports bikes and naked machines. These motorcycles have such a great design that they are worthy of being bedroom posters. MV Agusta's line-up includes motorcycles such as the Brutale series, F4 and F3, Stradale, Rivale, and the latest Turismo Veloce 800. But why are we telling you all this? Because soon these beauties will be seen on Indian roads!
Yes, MV Agusta are finally coming to India after years of speculation. The company is currently in talks with an Indian auto giant for a joint venture. According to Bike India's sources, talks are already under way and soon the two companies will reach an agreement. Furthermore, we have also learnt that MV Agusta plan to launch most of their line-up in India, including bikes equipped with 675-cc, in-line three-cylinder motors such as the Brutale 675 and F3 675. The company's 798-cc bikes like the F3 800, Brutale 800, Rivale 800, Turismo Veloce 800 and Stradale 800, will also make it to India. The bigger, four-cylinder bikes such as the F4 and Brutale 1090 will also come to India along with the 675s and 800s, the sources said.
MV Agusta bikes are among the most expensive motorcycles currently on sale in overseas markets and we do not expect them to be inexpensive in India as well. Though prices and other details are not yet out, we expect the company to price the smaller 675-cc motorcycles in the Rs 13-15 lakh range. The 800s are expected to carry a price-tag of about Rs 18 lakh and the litre-class Brutale is likely to be priced at around Rs 23 lakh. The normal F4 will be even more expensive, costing about Rs 30-32 lakh. The most expensive MV Agusta however, the F4RC, is likely to cost about Rs 65 lakh.
Keep watching this space for more on MV Agusta and their Indian entry.