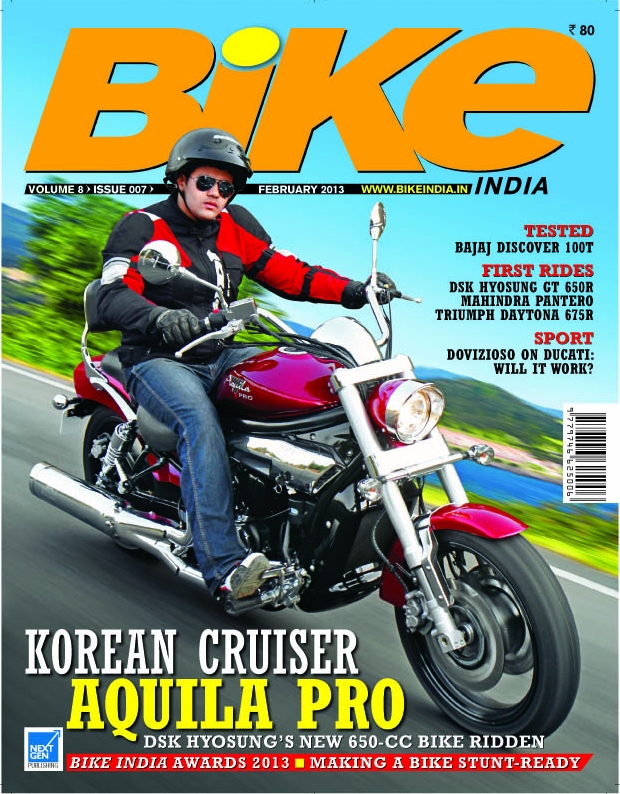 Featuring:
Cover Story: DSK Hyosung Aquila Pro – 650cc Korean cruiser ridden.
Road Test: Bajaj Discover 100cc: The all new premium commuter from Bajaj.
First Rides: DSK Hyosung GT 650R, Mahindra Panthero and Triumph Daytona 675R.
Sport: Dovizioso on a Ducati: The new MotoGP Italian dream team?
Bike India 2013 Awards: Complete coverage on our 2013 Bike India winners and nominations.
Feature: How to make a stunt-bike.
Plus, all the news, scoops, and happenings from the two-wheeler and motorsports world.