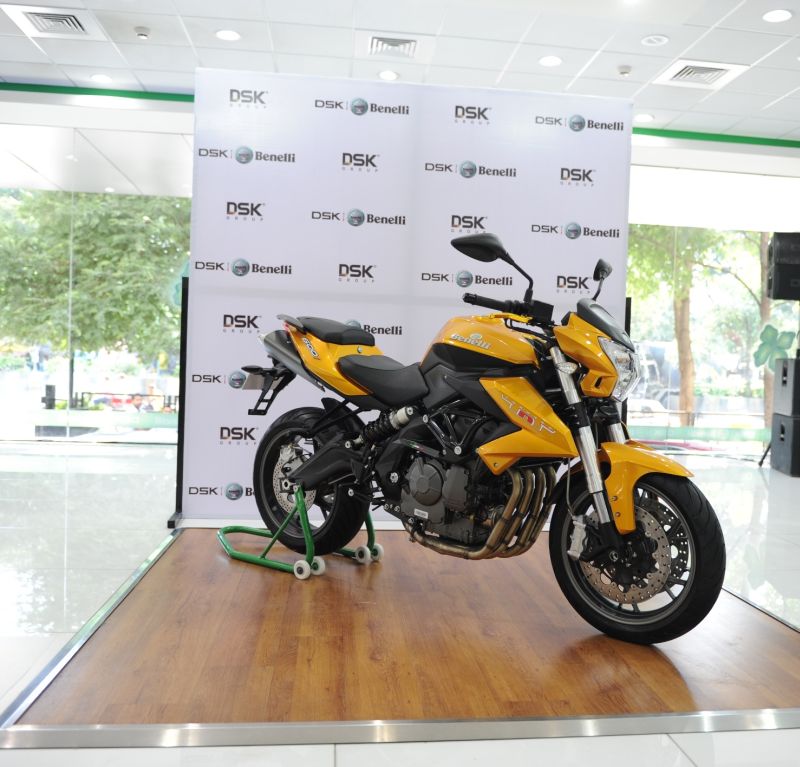 The Italian motorcycle manufacturer launched the limited edition version of their 600i naked street bike today.
Benelli launch the TnT 600i (LE) which gets an all new golden colour. To ensure exclusivity, only 60 motorcycles will be manufactured by the company. Priced at Rs 5.66 lakh (ex-showroom Pune), the bike will be on sale from the 3rd of October across all Benelli showrooms and will be on a first-come-first-serve basis.
The 600i (LE) is powered by the same in-line four cylinder engine, making 85 PS at 11,500 rpm and 54.6 Nm of torque at 10,500 rpm.
Commenting on the launch, Shirish Kulkarni, Chairman, DSK Motowheels said, "We are thrilled to bring out the limited edition model of the DSK Benelli TNT 600i. The launch has been spurred by the phenomenal success of this superbike in India and we are certain that those who have enjoyed its superb riding experience will now love the enhanced flamboyance that the new colour exudes. This is the only 600cc superbike in the country, ever to be made in the scintillating and royal shade of gold. Only a few exclusive aficionados will get to own this Italian golden beauty.".
Apart from this, Benelli also plans to open two new showrooms and launch two new – the TnT 25 and the TnT 1130 Amazonas by the end of this year. So we shall wait to see what is in store for the future.