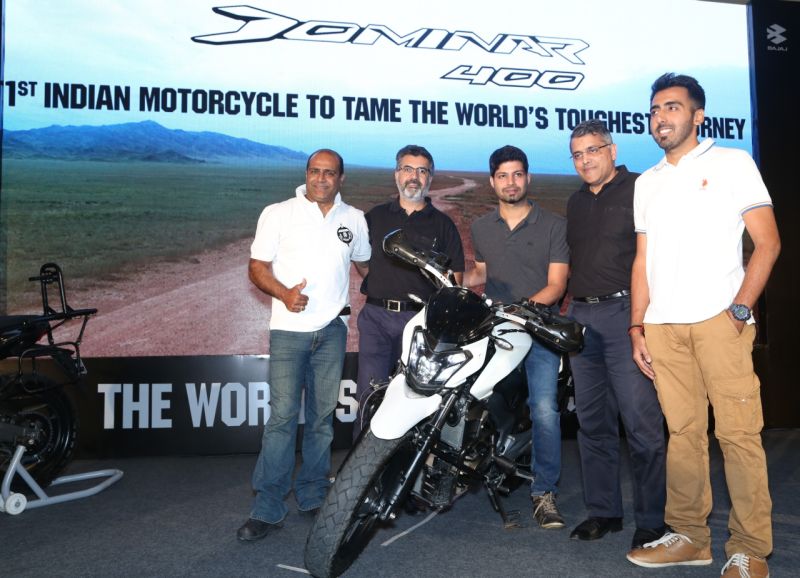 This makes the Dominar 400 the first motorcycle from an Indian manufacturer to cover 15,600 km across six countries on one of the toughest motorable terrains globally. It took the three adventure riders over 53 days, travelling across Uzbekistan, Tajikistan, Kyrgyzstan, Kazakhstan, Russia, Mongolia, and back into Russia.
Riding close to 390 km every day, adventure junkie – Deepak Kamath, Dilip Bhat, and Sudhir Prasad. Deepak Kamath scaled some of the world's most difficult terrain on this Trans-Siberian Odyssey including more than 3,000 km being covered on the famous Stalin era Road of Bones. The Dominar 400 also became the only Indian motorcycle brand to cross the Charyn Canyon also known as little brother of Great Canyon, which features a sheer drop of over 100 metres at a 45-degree incline. These riders were felicitated by Bajaj Auto for their outstanding spirit and achievement.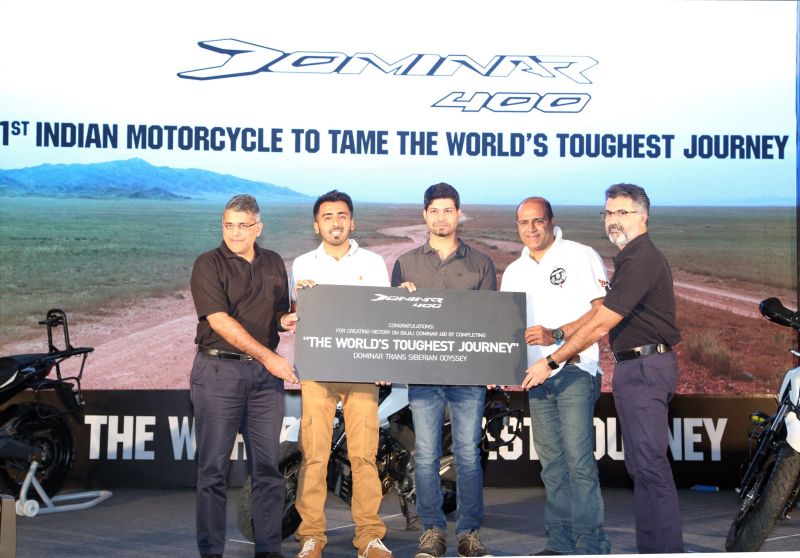 Speaking on the occasion of the milestone achievement, Mr. Eric Vas, President – Motorcycle Business, Bajaj Auto Ltd, said, "Dominar 400 has redefined the long-distance riding. While riding to Leh & Ladakh during the three months of summer is considered to be the touring benchmark in India, the Dominar 400 allows motorcyclists to raise the bar to altogether another level."
Now that they have conquered the Trans-Siberian Odyssey, the riders are now planning to embark upon a victory tour across the country and stop at 10 key metro cities. They will visit Bajaj Auto dealerships where fellow Dominar owners can meet them, learn from their experiences, and even ride with them.