The Ather 450S is a more affordable variant of the popular EV scooter that has been launched to appeal to a wider audience. We recently got to swing a leg over and here are our first impressions.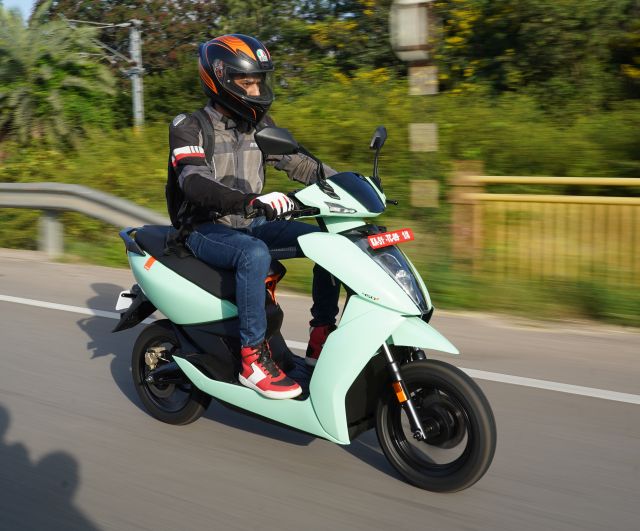 Story: Azaman Chothia
Photography: Apurva Ambep
With the Fame II subsidies being reduced, EV scooters have become an expensive affair. To bridge this gap and offer a product that is accessible to more consumers, Ather has launched the 450 S. The brand has always stayed true to its design language and the S variant is no different story. It gets a smaller 2.9 kWh battery pack which gives it an IDC range of 115 km. This translates to a real-world mileage of between 80 and 100 kilometres. From all the data collected by Ather, they realized that the average customer covers approximately 28 km/day. So an EV scooter that offers this kind of range will easily meet these needs. This EV has a claimed 0–40 km/h acceleration time of 3.9 sec and the S variant has a top speed of 90 km/h.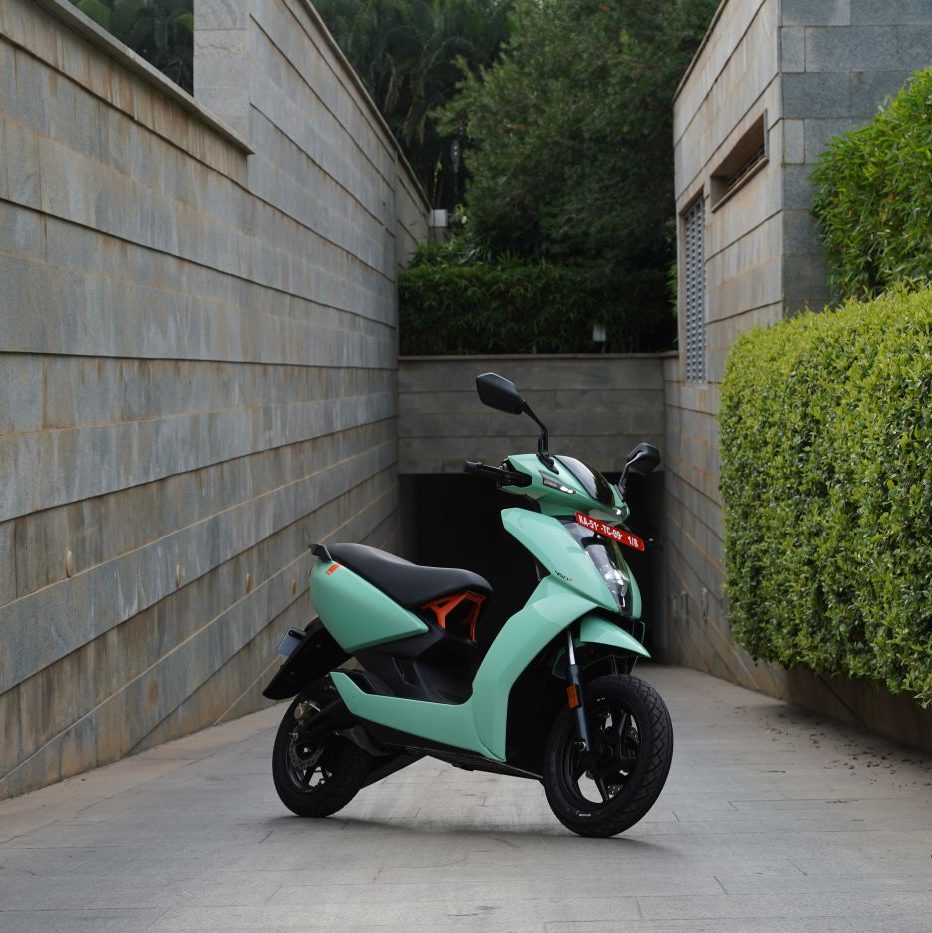 One of the main new features of the S variant is DeepView Display which is Athers take on an LCD screen. Just like the TFT, this screen is also a 7-inch unit. This display has a really nice layout where all functions are easily visible without it feeling cluttered. Even with the bright sun blaring down on us, visibility was never a problem. Paired with this screen is new switchgear on either side which is also nicely done; two new switch additions include a one-click reverse on the right side and a joystick on the left to easily scroll through the functions. The one-click park assist (reverse) is a really nice addition because of how quickly it switches instead of having to go through a menu and select it. The S variant gets three ride modes: Eco, Ride, and Sport which can be easily switched on the go. This LCD dash also supports turn-by-turn navigation but this was a feature that we could not test as there was a problem pairing the scooter with the maps on the application. Ather also tells us that the software being used was still in the BETA phase so this is something that we will test once we receive the scooter for a road test review.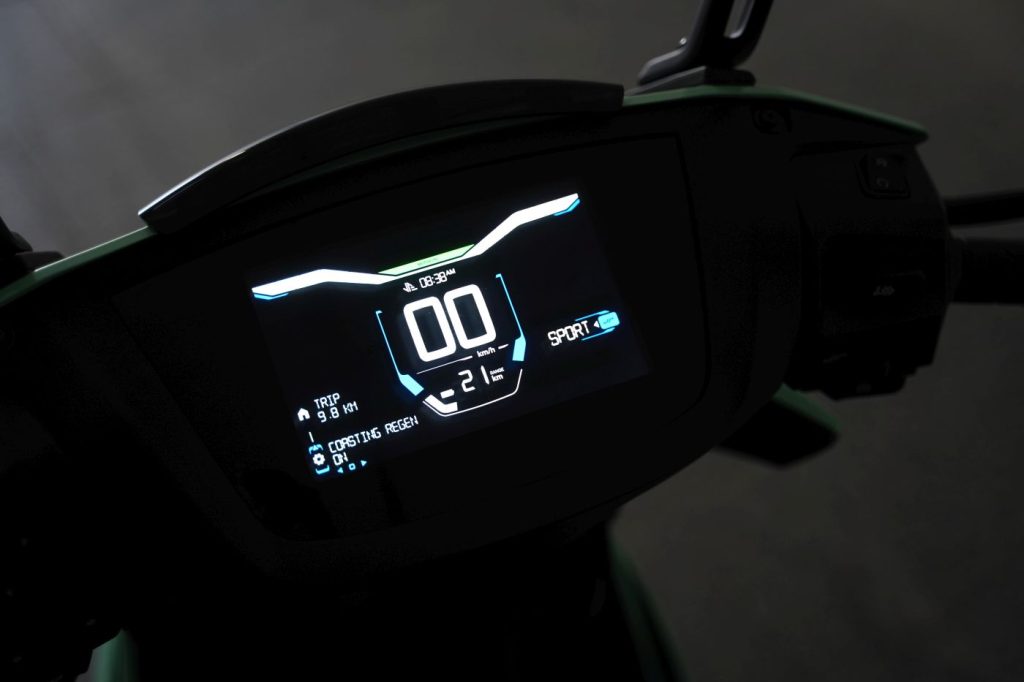 The tuning of the Eco and Ride modes has been calibrated so you will notice that the initial kick of power is missing and the scooter now propelled forward in a more linear way. While I find Eco mode really slow, Ride mode does a decent job of cruising through the city and has a top speed of around 65 km/h. Sport mode is obviously the one that most riders are going to be using considering that it is really easy to make quick overtakes when necessary and I was able to get to a top speed of 90 km/h in this mode. The brakes are sharp and get the scooter to stop really well with the aid of CBS. Also, Ather Energy does plan on bringing ABS to their scooters with updates in the near future.

For an additional cost of around Rs 13,000, users have the option to choose the Pro pack over the standard, which unlocks Ride Assist, Ather battery protect, AtherStack updates, and Ather Connect (for a 3-year duration). There is also a technology called FallSafe which detects when the scooter has had a crash and immediately switches off the motor and turns on the indicators. Lastly, an important feature in terms of safety is ESS (Emergency Stop Signal). The feature makes the brake lights blink when a rider applies the brakes hard at a speed of over 50 km/h. This will give a vehicle behind a warning, which ultimately gives them added time to react.
To help with battery management, Ather Energy has also incorporated a coasting regen feature which recycles the energy back into the battery pack. They claim to improve the range by up to 7 percent. Overall, it is good to see Ather Energy offering a more accessible product after researching the wants and needs of the market. The Ather 450X has been one of the top EV scooters in the market when it comes to build quality, throttle calibration, and a sporty ride experience. So it is nice to see that all of these abilities have been carried over to the S variant with a more attractive and affordable price tag. Additionally, apart from the 450X with a 3.7 kWh battery pack, Ather Energy will also be offering the 450X with a 2.9 kWh battery pack, decked with the latest tech features for a price of Rs 1.38 lakh (ex-showroom).