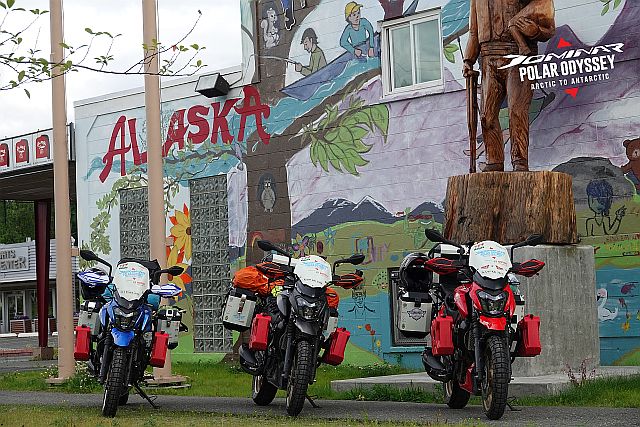 Bajaj Auto has flagged off the Dominar Polar Odyssey, an epic journey from Tuktoyaktuk in the Arctic circle to Ushuaia at the tip of the South American continent and the closest point to Antartica.
Setting off on the first anniversary of the Bajaj Dominar Trans-Siberian Odyssey, the Indian motorcycle manufacturer has set out to one-up itself again with this new polar expedition. The Odyssey riders begin in Anchorage, then ride up to the tiny Arctic settlement in the Inuvik region called Tuktoyaktuk, and then head straight down to their final destination in the Antartic circle.
The journey is suspected to take four months and will cover more than 50,000 km across over a dozen countries and spans the length of two continents. The Bajaj Dominar Polar Odyssey will see the Dominar 400 bikes take on some tough and very challenging terrain. Some of these harsh roads that the bikes will traverse are considered to be some of the most dangerous motorways in the world: the James Dalton Highway in the Arctic, the Atacama Desert in Chile, and the North Yungas Road, better known simply as the 'Death Road', in Bolivia.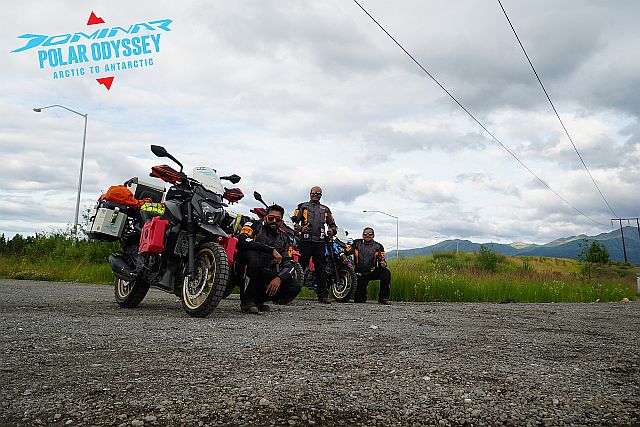 The bikes will be ridden by three Indians Deepak Kamath, Avinash PS and Deepak Gupta, all avid riders. Deepak Kamath was also part of last year's Trans-Siberian Odyssey, while Avinash is a mechanical engineer, which is a good thing considering the team will do the ride with no dedicated service support or back-up even during the tougher sections and terrain. The bikes, too, have been modified to handle the journey and all the terrain that they will face, which differ vastly; from long flat highways in the United States and Canada, to tropical terrain in Central America, and high-altitude passes in the Andes of South America.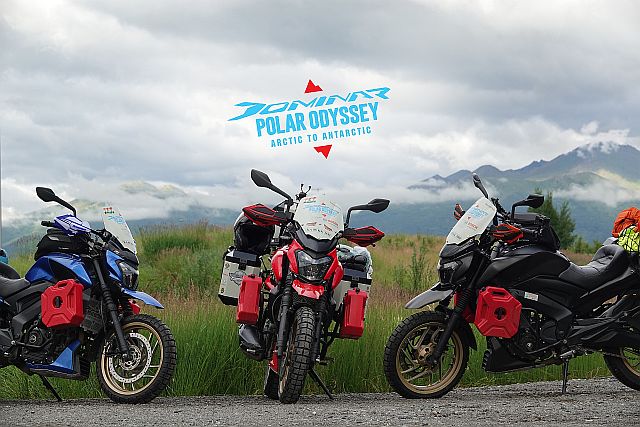 Eric Vas, President – Motorcycle Business, Bajaj Auto, said, "A year ago with the completion of the Trans-Siberian Odyssey, the Dominar 400 comprehensively cemented its reputation as the motorcycle of choice for the discerning motorcyclists in India. The Dominar Polar Odyssey from the North Pole to the South Pole shall demonstrate the 'indominable' product leadership of the Dominar 400. That this grueling Polar Odyssey is being attempted on stock Dominars without any major part change and without a support crew, is testimony to the superiority of the Dominar 400 over all other motorcycles in its class."
The expedition can be followed at the Bajaj web-page: https://www.bajajauto.com/motor-bikes/dominar-400/home or on their instagram page instagram.com/bajajdominar
Story: Zal Cursetji