The Langen Lightspeed is a 185-hp, V-twin engined motorcycle and the British brand's second product after their famous Two Stroke.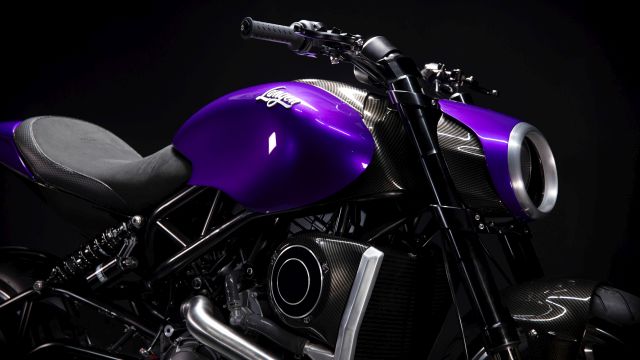 The Langen Lightspeed has been unveiled and it hasn't stopped dropping jaws. The Manchester-based company took the wraps off the 2025 Lightspeed, their latest offering, which comes with an astonishing 1:1 power-to-weight ratio.
The Langen Lightspeed comes as the successor to the popular Two Stroke, which debuted in 2020. The Two Stroke came with a 250-cc engine that produced 75 hp and 45 Nm of torque on a motorcycle with a kerb weight of just 125 kg. You read that right. Just 125 kg! With its stunning handcrafted frame, carbon-fibre fuel tank, beautifully machined metalwork and a redline of 12,700 rpm, the Two Stroke was nothing short of being drool-worthy. What added on to its popularity besides the ride quality and its much appreciated chassis was the fact that the Two Stroke was limited to just 100 units. Exclusive much?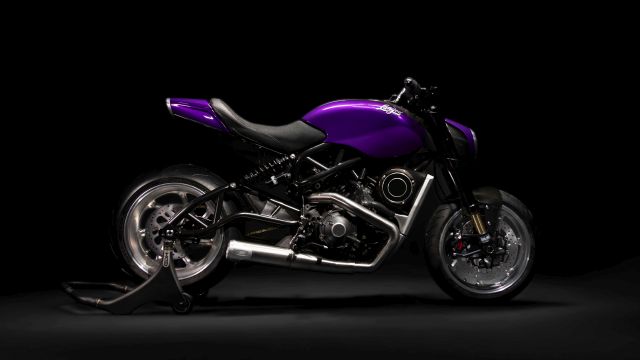 That was 2020, though. Now that it is 2023, the penchant for ultra-fast, ultra-light, ultra-exclusive bikes has brands hitting a sweet spot with the right crowds. Langen have just done that. Using the 1,190-cc V-twin Helicon Rotax motor (which powers Buell's 2023 Hammerhead 1190; further developed by Langen), the Lightspeed comes with a whopping 185 horsepower at the crank at 10,600 rpm and 138 Nm at 8,200 rpm. Now that might not sound like much, but considering that the bike weighs only 185 kg, that is seriously a lot of power. And, thanks to those power figures, the Lightspeed boasts an astounding power-to-weight ratio of 1,000 horsepower per tonne.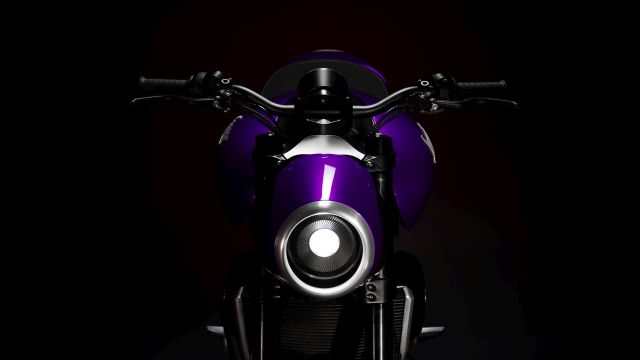 Apart from the V-twin engine, the Lightspeed has been constructed with carbon-fibre bodywork surrounding a steel tubular spaceframe. The aluminium wheels alone are said to have shaved off 1.5 kg of unsprung mass per rim and come shod in Pirelli Diablo Rosso III rubber. Suspension on the motorcycle is handled by a pair of Öhlins FGRT 48-mm separate-function forks up front, teamed with Langen's signature twin shocks (also Öhlins) at the rear. On the 17-inch bespoke aluminium front wheel, a pair of Hel Performance four-pot calipers bite twin 320-mm discs that are backed up by ABS.
Langen plans to release the LightSpeed in two versions. First up will be a UK Launch Edition, which will be a limited run of only 185 units starting in 2025, homologated to UK standards. The company will offer several bespoke options to those who purchase this run, including choices of paint, handlebars, wheels, and more. The rest of the world will get 370 units, starting in 2026-2027. It will be interesting to see how the bike fares then as it comes with a starting price of UK £37,000 (roughly around Rs 39 lakh). The Langen LightSpeed LS12 will be officially unveiled on 20 November 2023 at the Motorcycle Live event in Birmingham and potential owners will be able to reserve one of the 185 units to be produced.
Founder and CEO of Langen, Christofer Ratcliffe, said, "At Langen we believe that 'cars move the body, yet motorcycles move the soul', it demonstrates the intangible and unmatched human experience of riding and owning a Langen. When you throw a leg over the Lightspeed you soon realise that it's not just another motorcycle but a heart-pounding, soul-stirring symphony of power and style."
Story: Alshin Thomas
Also read: KTM 990 Duke; The Sniper