The 2024 Kawasaki Ninja ZX-6R has been unveiled with several significant changes.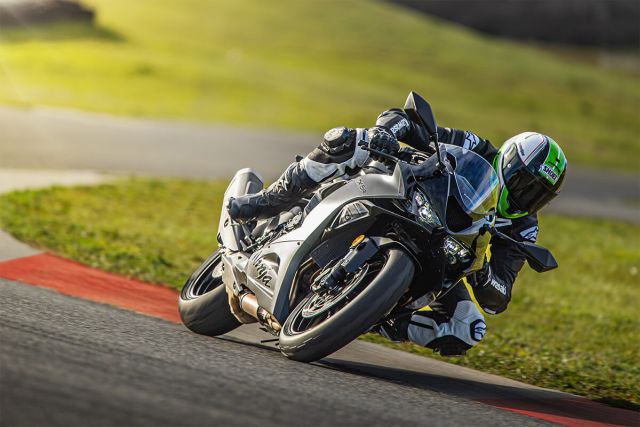 The front of the bike has undergone noticeable cosmetic improvements. The ZX-10R served as an inspiration for the 2024 model, which has a nose that is more pointed, slanted and has small winglets built into the sides. These winglets blend into the layered side fairings, giving the bike a floating appearance.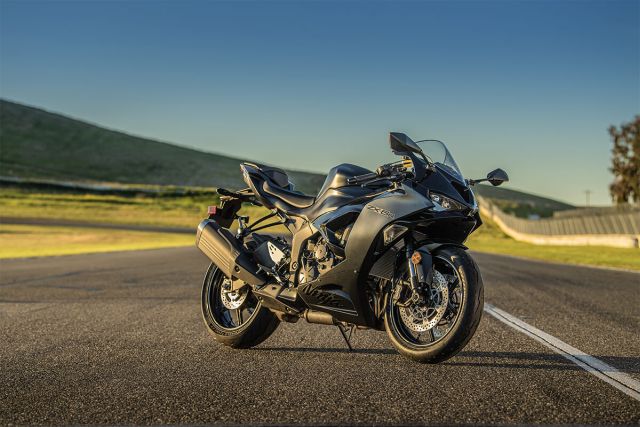 The engine remains the same underneath the fairings. New camshaft profiles have been added to the 636-cc inline-four engine to enhance low-end performance and meet stringent emission standards. The engine produces 122 hp at 13,000 rpm and a torque of 69 Nm at 11,800 rpm. The shape of the intake funnel has also been redesigned. The positioning of the O2 sensor has been improved, and the exhaust system has been altered to fit a reshaped catalyst.

The adoption of 310mm brake discs in a round shape, which will replace the previous petal-shaped discs, is another change. Four-piston monobloc calipers with radial mounting now hold the brakes in place. A new Kawasaki Intelligent Anti-Lock Brake System (KIBS) unit is included in the bike's ABS version for smoother intervention and improved calibration. The 2024 model has Pirelli Diablo Rosso IV tyres installed. The chassis retains the aluminium perimeter die-cast frame and Showa SFF-BP fork and Showa shock.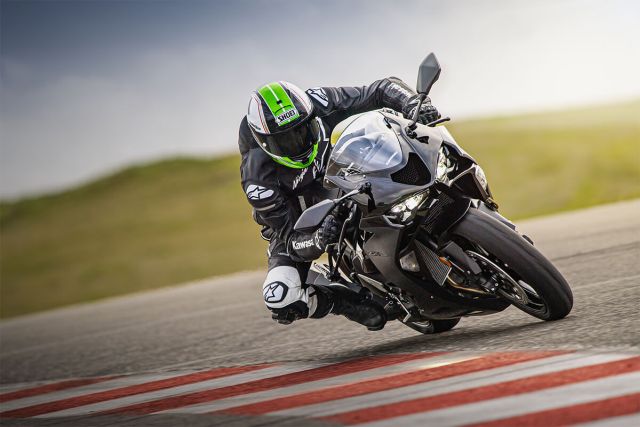 The 2024 Ninja ZX-6R debuts integrated ride modes that bring together power mode and Kawasaki Traction Control (KTRC) settings. Sport, Road, Rain, and Rider are the four pre-programmed power modes that automatically modify the traction control setting. The new 4.3-inch TFT display has switchable backdrop colours and automatically adjusts brightness based on ambient light.

The Kawasaki "RIDEOLOGY APP" may now be used with the bike to log bike information, handle phone calls, track rides, and access numerous bike settings.

There are four distinct colours available: Metallic Flat Spark Black/Ebony and Pearl Robotic White/Metallic Graphite Grey of the 2024 Kawasaki Ninja ZX-6R, including ABS and non-ABS versions.