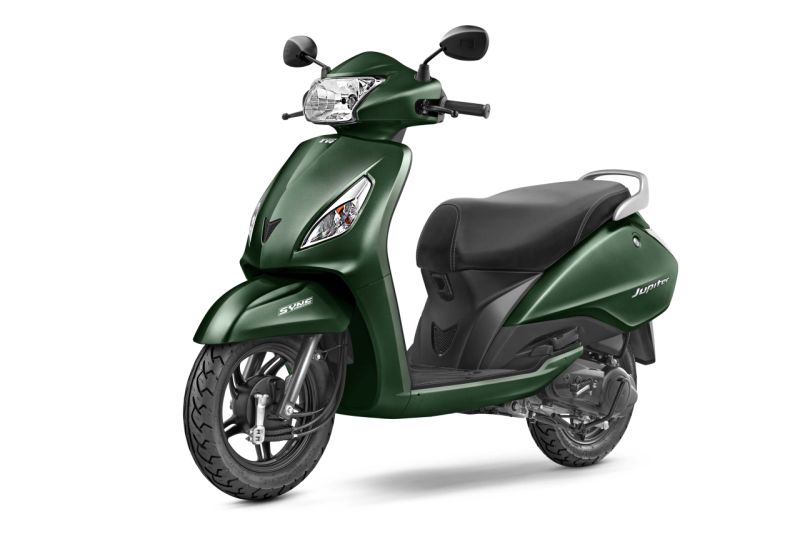 TVS have introduced Sync Brake System (SBS) adding a new safety feature on TVS Jupiter scooter.

Safe braking is of utmost importance on a two-wheeler, and emergency braking is the main cause of riders faltering and meeting with accidents. The new SBS has been designed to improving the braking of TVS scooters and reduce such unforeseen incidents. In India, many two-wheeler riders refrain from using the front brakes and usually only depend on the rear brakes. This feature automatically activates the front brakes when the rear brakes are used.
TVS' new braking system is something similar to Honda's Combi Brake System. SBS claims to improve brake efficiency by synchronising the braking between the front and rear wheels, with a pre-determined delay and force limiter function. Since SBS technology aims to  minimise the chances of the scooter skidding, TVS says that the system also improves the life of tyres. Moreover, since the SBS scooters effectively use braking at both ends, the brakes liners also don't ware-off unevenly.
The SBS system was introduced on the TVS Wego last year, and now the BS-IV ready TVS Jupiter also gets this safety feature at no additional cost.
Story: Richie Fernandes