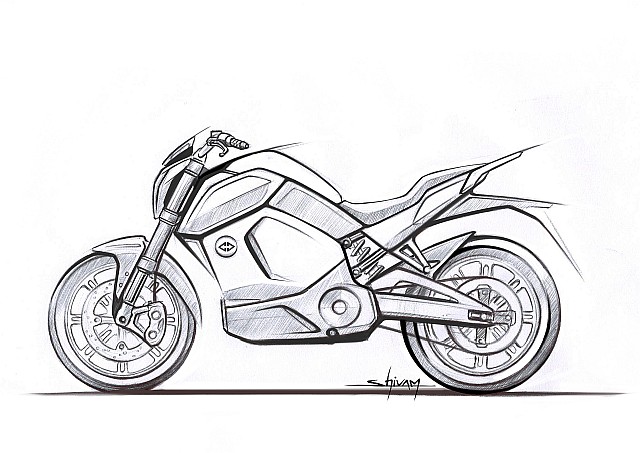 Entrepreneur Rahul Sharma, the co-founder of the Micromax mobile phone brand, has entered the electric two-wheeler industry. His new venture, Revolt Intellicorp Pvt. Ltd., set up with an investment of about Rs 400-500 crore and aims at developing India's first AI-enabled motorcycle. The latest information shared by the company is that the smart Motorcycle has completed its homologation process and received approvals from Automotive Research Association of India (ARAI). This makes it India's first AI-enabled motorcycle to have achieved of becoming the first ARAI-certified motorcycle. With their headquartered in Gurgaon and a manufacturing facility in Manesar, Haryana, the firm has a production capacity of 1.2 lakh vehicles commissioned for Phase 1.
The company's R&D is said to be working for close to two years to develop the AI-enabled motorcycle and has released a sketch of their first product which promises to offer performance which is on par to conventional ICE motorcycles. Recently, a test mule of this smart-motorcycle was spied near the manufacturing facility near the National Capital Region.
The new model is a fully electric, AI-enabled motorcycle with an embedded 4G LTE SIM. The e-bike will have a range of about 150 kilometres on a single charge and will feature a swappable lithium-ion battery pack. This smart-motorcycle claims to have a top speed of 85 km/h. For now, the battery and the electric motor will be imported but the battery management system and ECU are designed indigenously by the company. The new Revolt e-motorcycle will be launched in June this year and will offer a host of innovative charging solutions in the National Capital Region.
Story: Sarmad Kadiri