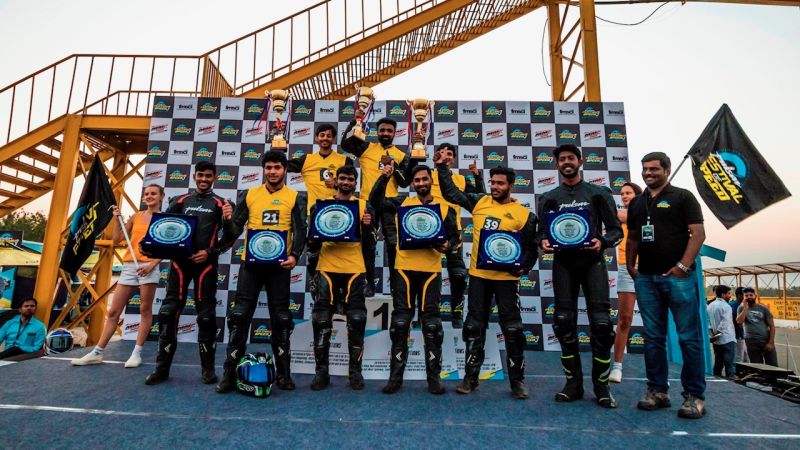 The grand finale to crown the year's champions was held at Coimbatore's Kari Motor Speedway.
Now in its third edition, the Pulsar Festival of Speed gives Bajaj Pulsar fans and biking enthusiasts a chance to go racing. This season included the country's first stunt championship in addition to the regular circuit racing championship, and kicked off on December 23 at Gurugram, before rounds at Hyderabad, Mumbai, Pune, Bengaluru and Chennai. Six racing finalists and one stunting finalist were selected from each of the six cities, before coming together at Kari Motor Speedway in Coimbatore to battle for the crown. The selected riders also benefited from training sessions with veteran racers and riding coaches Emmanuel Jebaraj and Kartik Purushothaman.
Based on his great performance around the circuit, Satyanarayana Raju was crowned the circuit racing champion in the hotly-contested RS200 category, and earned himself the Pulsar Cup and a Rs 50,000 prize. First runner up in the same category Yashas RL was awarded Rs 25,000, while the second runner-up Mohammad Shagun took home Rs. 15,000. The stunt championship was was also hotly contested, with top honours and the Rs 50,000 prize going going to Sachin Khengle, while second and third places went to Kalaithamizhan and Rohit Shinde, respectively.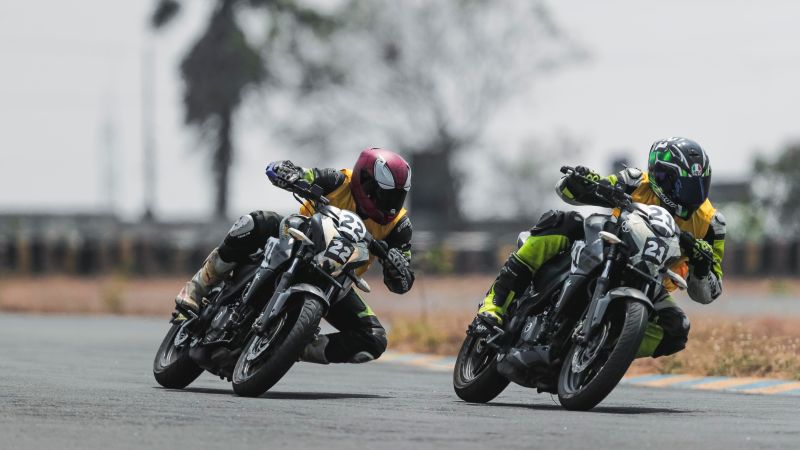 Aside from the racing, visitors and participants could also enjoy the Pulsar experience zone, burn out zone a stunt show by the well-known Ghost Ryderz stunt team and view the exclusive display of the Black Pack Pulsars.
Commenting on the occasion, Sumeet Narang, Vice President (Marketing) at Bajaj Auto, said "We are extremely delighted that the third season too has witnessed spectacular success. The first two seasons saw overwhelming footfall, but the third season saw remarkable footfall: crossing 15,000 across all the six cities. We congratulate all the winners and we hope that not just participants but audience too had a good time. Pulsar Festival of Speed is getting bigger and better every year. The third season was a bit more special as we introduced India's first stunt championship where the amateur stunters got trained with India's best stunt group – Ghost Ryderz. It is our endeavour to evolve the landscape and keep raising the bar of customer engagement and hence would continue to introduce more fun and action for the audience in the upcoming seasons"