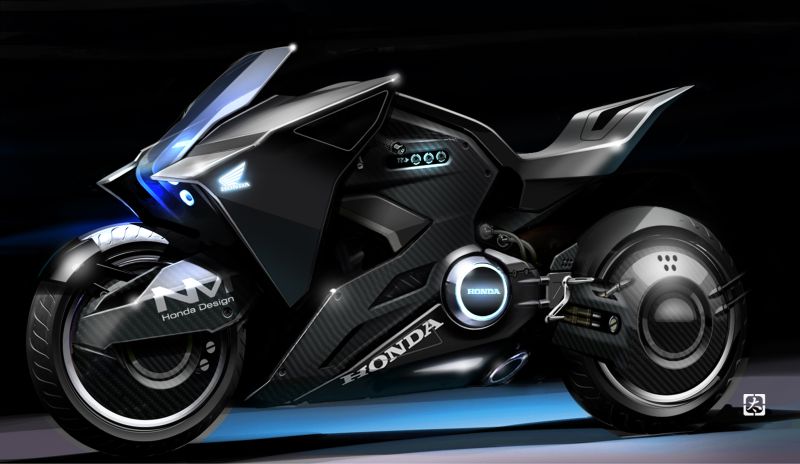 The offbeat styling of the bike fits right into the futuristic film
Honda's unusual NM4 Vultus motorcycle will be seen in the upcoming movie by Dreamworks and Paramount Pictures, Ghost In The Shell. The movie is based on the Japanese manga of the same name and is set in a futuristic world, where the NM4 Vultus-based bike fits right in.
The bike, ridden by the lead character in the film played by Scarlett Johansson, is based on Honda's design sketches with inputs from the film's production team and makes the futuristic setting of the film feel that much more real. Ghost In The Shell also stars Beat Takeshi, is directed by Rupert Sanders and will be released around the world on 31 March. The bike used in the film is set to be displayed at the 33rd Osaka Motorcycle Show as well as 44th Tokyo Motorcycle Show during the days leading up to the movie's release.