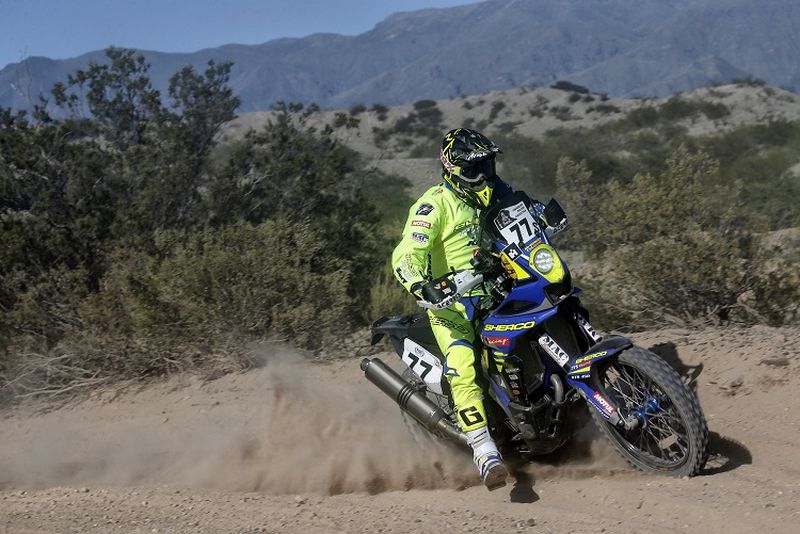 Dakar Challenge winner Abdul Wahid Tanveer to debut along with Aravind KP, Juan Pedrero & Adrien Metge

Sherco-TVS Factory Rally team announced their rider line-up for the upcoming Merzouga Rally 2017 in Morocco. Abdul Wahid Tanveer, who recently won the Dakar Challenge series category of India Baja event, will make his debut along with Dakar riders – Aravind KP, Juan Pedrero and Adrien Metge.. The 6-day rally kicks off on 7th May 2017 in the big dunes of Merzouga.
The Sherco TVS riders will be riding on RTR 450 Dakar spec motorcycles specifically tuned to meet this rally route requirements. The 135 kg Dakar machines use 4 stroke DOHC and 4 valve technology and produce around 65 PS. The front suspension has been given compression and rebound adjustment tuned to help the motorcycle to provide better traction on sand dunes while the rear suspension is multi adjustable.
This will be the 8th edition of Merzouga Rally and will consist of 6 stages this year. All the finishers will have the assurance of being able to enter the Dakar. The Merzouga Rally pursues two objectives: to be a must do event in the preparation for the official teams and a springboard for the amateurs who want to try their luck on the adventure that is the Dakar. For the Dakar rally, this rally will be a benchmark to evaluate the technical and physical level of riders.
About the Riders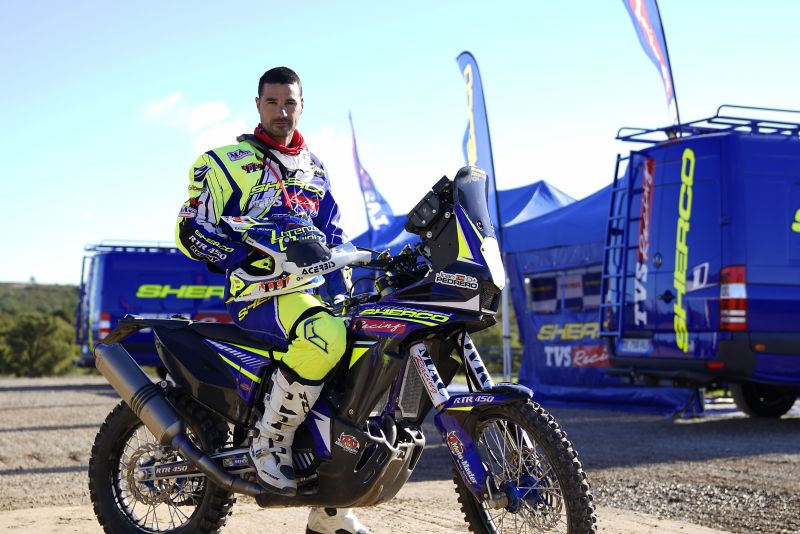 Juan Pedrero has participated in Dakar 8 times and has secured a position in top 11 slot four times. He stood 13th at Dakar this year for the Sherco-TVS Factory Rally team. Pedrero won the Sardinia Rally last year and secured 7th position at Morocco Rally in 2015.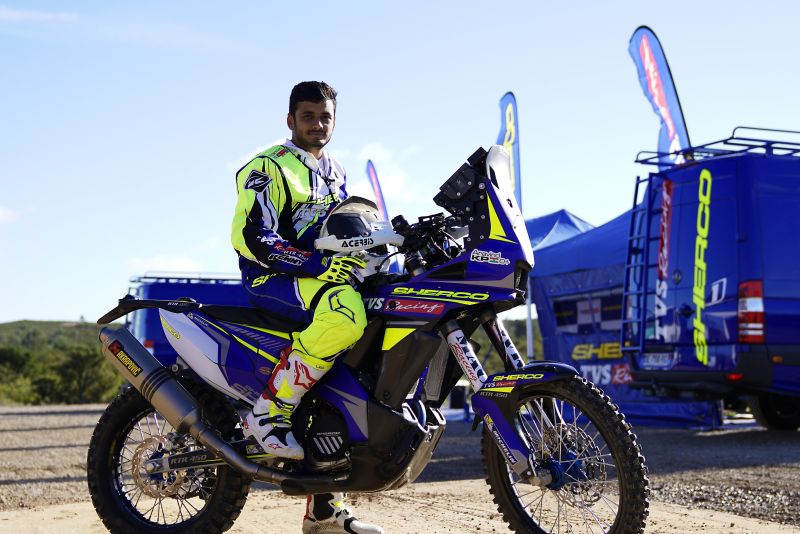 Aravind KP is the the first Indian rider for Sherco TVS Rally Factory team to participate at Dakar Rally 2017 and has won 17 championships in the domestic and international circuit.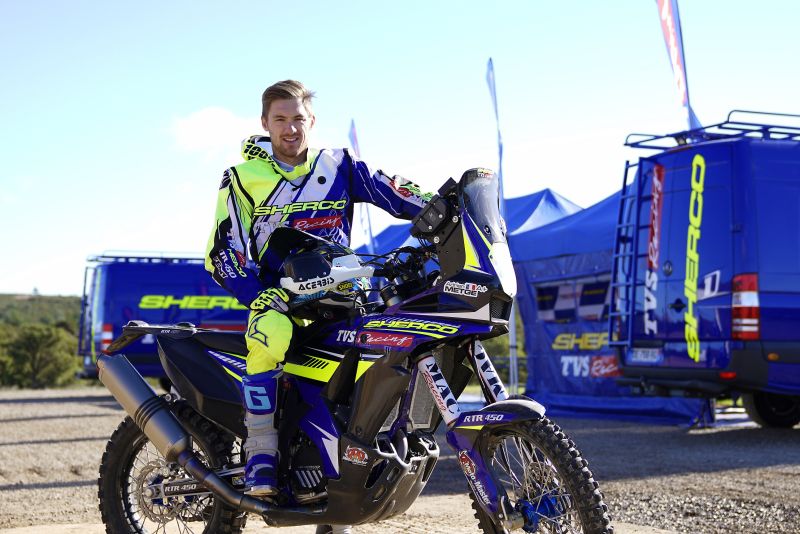 Adrien Metge has been the Brazilian Enduro and Rally Champion in 2014 and 2015. He stood 22nd at Dakar this year for the Sherco-TVS Factory Rally team.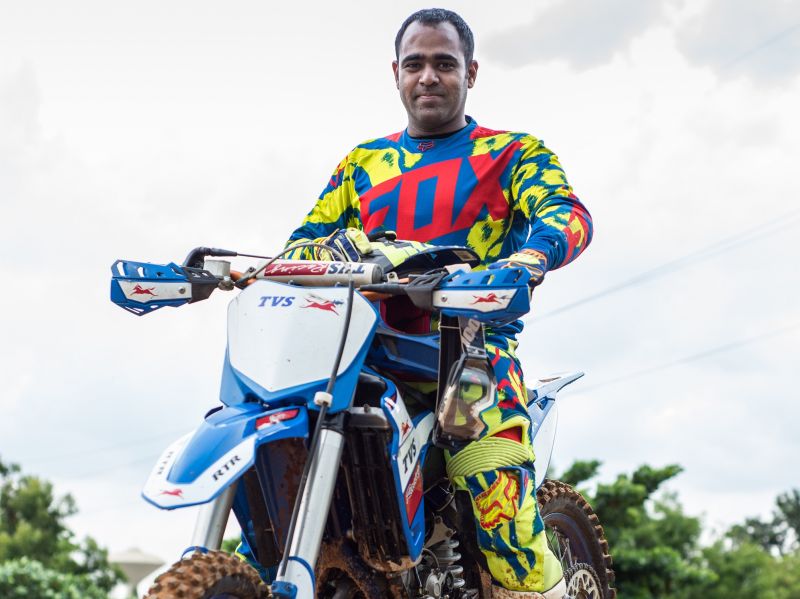 Abdul Wahid Tanveer won the Dakar Challenge at India Baja last month thus qualifying for Merzouga Rally. He was crowned champion in the National Supercross and National Rally 2016. He has also been awarded by FMSCI as supercross Champion in Group A category and Rally Champion in Superbike upto 600cc category.