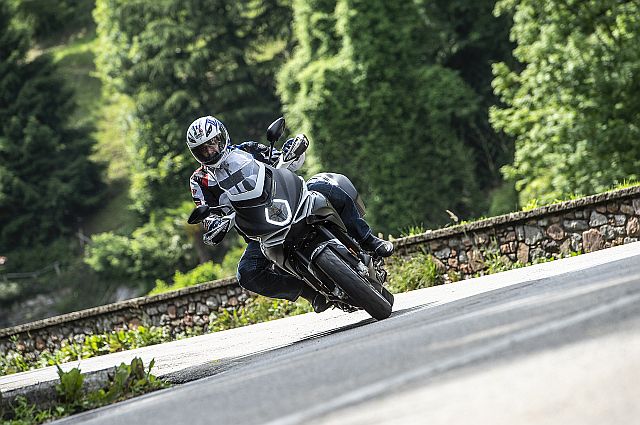 The essence of the Turismo Veloce is also very much retained. Although it's much taller than MV's other triples and can't match their aerodynamic shape, it's a striking machine that manages to look elegant and intricately detailed, from its quickly adjustable screen all the way to its panniers, which blend seamlessly with the bike's lines and attach neatly to the minimalist aluminium rear sub-frame.
Riding position is very upright, with a wide one-piece handlebar, short fuel tank and a seat that is fairly tall, and whose raised rear section keeps the rider well forward. For a sports-tourer the Turismo Veloce feels very compact, at least for long-legged riders (like this one) whose knees can't fit inside the tank cut-outs. It also feels very light and manoeuvrable, helped by generous steering lock and by a dry weight of just 192 kg.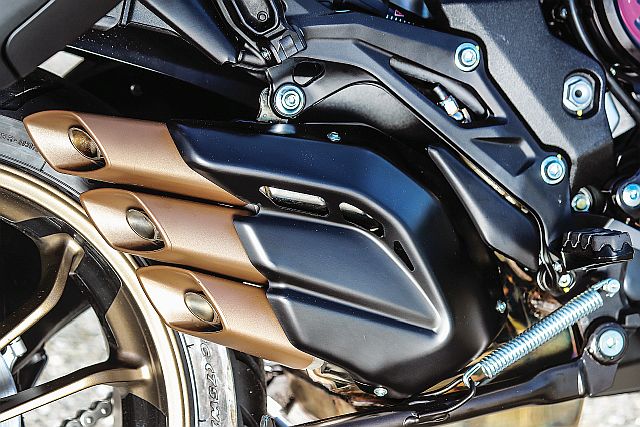 That light weight helps counter the relatively modest peak power output and the Turismo justifies the "Veloce" part of its name by being fast enough to be fun. Although it can't approach the top-end charge of its more powerful Brutale or Dragster siblings, it gains by being more flexible, generating 90 per cent of its maximum torque figure of 80 Nm all the way from 3,500 to 10,700 rpm.
On a launch route that started on the banks of Lake Varese and headed north to the Swiss border, the MV revved smoothly and pulled reasonably well through the mid-range, regardless of which riding mode was selected. As before, there are four to choose from, including a Custom mode that allows fine-tuning of numerous parameters, including throttle response, engine braking, and how sharply the rev-limiter cuts in. Even the more aggressive Sport gave very crisp fuelling, with none of the snatchiness of some previous MV systems.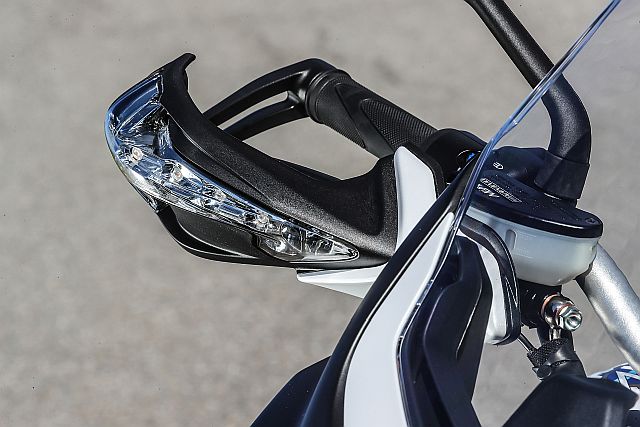 During the day's ride I rode both the conventional-clutch equipped Lusso and the SCS model, which is otherwise identical. Changing gear was very sweet on the standard Lusso, which flicked flawlessly through the six-speed box in either direction with the help of the two-way shifter that comes as standard. The SCS model's transmission wasn't quite as slick on the open road, having a slightly heavier action, plus a tendency to find an occasional false neutral.
Payback came in town, when the auto clutch meant the left handlebar's lever was not needed, even when the bike slowed to a halt. The clutch automatically engages as the revs rise, so you can simply crack open the throttle to pull away — even at maximum pace. The SCS system definitely works, albeit with an occasional glitch (my bike stalled once, which it shouldn't be able to do) and would be a real benefit in the traffic of a big city.
The Turismo Veloce performed much as before in other respects, including its chassis, which is very agile by sports-touring standards, helped by the engine's contra-rotating crankshaft and by the bike's light weight of just 192 kg (dry). The MV was very flickable, its cornering pace marred only slightly by its generous suspension travel, an unchanged 160 mm up front and 165 mm at the rear.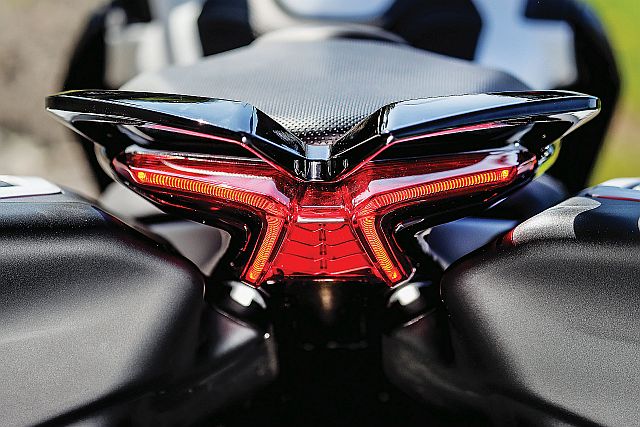 Both versions of the Lusso come with Sachs' Skyhook semi-active suspension, instead of the standard Turismo Veloce's conventional Marzocchi forks and Sachs shock. Changing riding mode automatically recalibrates the suspension's damping to suit. There's also the potential to adjust preload manually with a remote knob for the shock.
Inevitably, with so much travel, there was a certain amount of pitching under hard braking or acceleration. But the semi-active system worked very well to minimize that, especially in the stiffer Sport setting, and the rest of the chassis helped make the MV feel both quick and controllable on a twisty road. Pirelli's Scorpion Trail tyres gave decent grip, there was plenty of ground clearance, and Brembo's radial calipers ensured powerful stopping.
The Turismo Veloce makes a decent fist of its touring role, although it would probably seem a bit cramped two-up and possibly slightly short on power. The windscreen can be adjusted easily with one hand, but the 60-mm range wasn't enough to prevent a fair bit of turbulence. I occasionally struggled to read the TFT display, which is attractive but slightly cluttered.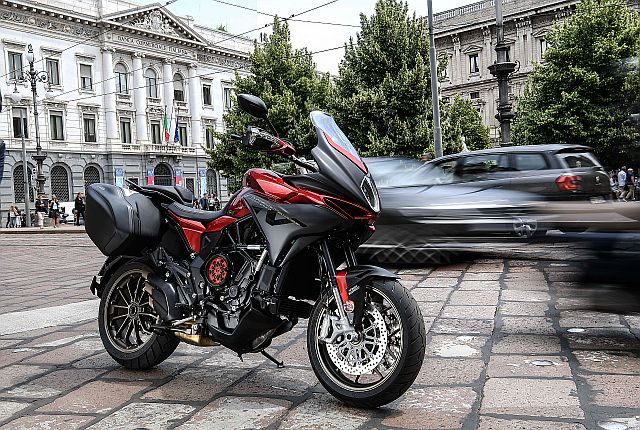 On the plus side, the fuel tank's 21.5-litre capacity is sufficient for a respectable range (around 300 km for most riders), the pillion gets sturdy grab-handles and useful features include centre-stand, USB socket, and heated grips. Those shapely panniers can each hold a full-face helmet despite keeping the bike's rear end narrower than the handlebars.
As before, there's plenty to like about MV's sports-touring triple, which is stylish, quick, sweet-handling and respectably versatile. Both versions of the Turismo Veloce Lusso are also expensive, although, with MV's emphasis back on exclusivity and low-volume production, that's to be expected.
The Lusso SCS model's auto clutch adds a unique touch and is very promising, but could use a touch more fine-tuning. As things stand, most riders would have to do a lot of town riding to justify the premium of around 10 per cent.