Any aerodynamic advantage from the SP's double-bubble screen would have been magnified on the circuit's long main straight by the raging headwind, which tried to push me off the back of the bike after I'd sat up to brake with the bike still accelerating at just over 260 km/h. I didn't notice the slightly more aggressive ergonomics, though I did still find the riding position slightly cramped for my long legs. (Adjustable pegs would be nice…)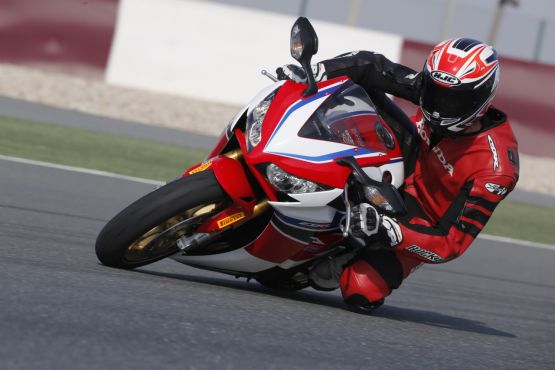 Handling was exceptional, notably from that Öhlins front end, whose solid, confidence-inspiring feel was remarkable even by the high standards of modern super-sports bikes. The rear TTX36 shock also gave a superbly well controlled ride, after a few clicks of preload and compression damping had been added to the stock track settings. Honda's work with Öhlins also involved re-locating the adjusters for easier access, but you'll have to pay extra for a ride-height adjuster.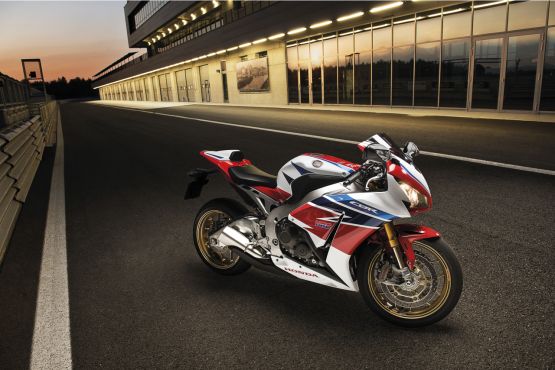 Braking power from the specially developed Brembo Monoblocs was fierce, with the updated C-ABS system doing a good job. It now gives less front brake when the rear pedal is used, and none at all when it's used very gently. Initial activation of the front brake is also smoother. Feel is slightly different to a conventional ABS set-up, but the bottom line is you can stop hard in safety.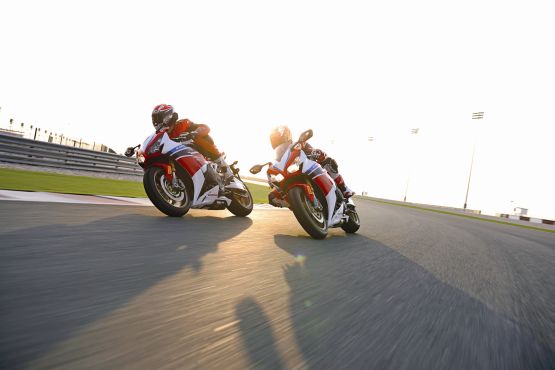 The C-ABS also adds a dab of rear brake when you squeeze the hand lever, which can be useful. Shame Honda's system is so heavy, at 11 kg. If you can ride like factory WSBK ace Leon Haslam, whose tyre-smoking corner exits at Losail showed no need for traction control, you'll doubtless brake slightly harder without ABS. Most normal riders are probably better off with it. The crash rate at dad Ron's racing school halved after they started using ABS-equipped 'Blades.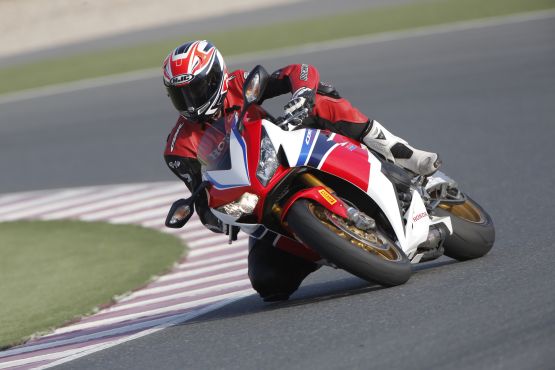 Pirelli's SuperCorsa SPs grip well and are a good track-day choice, though embarrassingly I proved they're not infallible by crashing on the first lap of my second session, having not realised that the strong wind had cooled the front tyre while the bikes were being refuelled. I should have known better than to set off behind Leon's team-mate, Johnny Rea, even when he was trying to ride slowly… The afternoon sessions were on super-sticky SuperCorsa SC race rubber that gave an even more planted feel.